A PLUS loan, also known as the Federal Parent PLUS Loan, is a United States (U.S.) federally-guaranteed, fixed-interest loan borrowed by the parents or legal guardians of undergraduate students. The loan typically covers all tuition, boarding, textbook and other school expenses, minus what the student receives in financial aid and other grants or loans. To be considered for this loan, students normally must attend an eligible post-secondary institution at least half time.
Parents or guardians can generally borrow up to the full amount of the student's undergraduate educational needs. A good credit standing may help applicants receive the PLUS loan, as a credit check is generally performed. Those with adverse credit, such as a tax lien, repossession, bankruptcy, wage garnishment or foreclosure, may not be approved. Interest rates, fees and other charges may vary; applicants often can get this information from their local banking institution.
Those requesting a PLUS loan can only do so one year at a time. If a borrower wants funding for all four or more years of college, he or she must take out a separate loan for each year. Those loans typically can be consolidated into one loan with one payment after graduation.
There are several typical repayment options for a PLUS loan, which can be repaid while the student is still in school or deferred until he or she graduates. The standard plan allows parents or guardians to pay a monthly fixed amount. Another option commonly available is a graduated repayment program, which allows the loan to be to repaid in increments starting with a smaller amount and gradually increasing the payment over time. PLUS loans can also often be repaid based on the borrower's income or through the extended repayment program, which allows the borrower a specific number of years to pay off the student loan. Parents or guardians facing financial hardships can look into the PLUS loan's deferment program as well as a forbearance or interest-only payment plan. In cases of extreme hardship, loans sometimes can be forgiven. The PLUS loans typically don't have an early repayment penalty.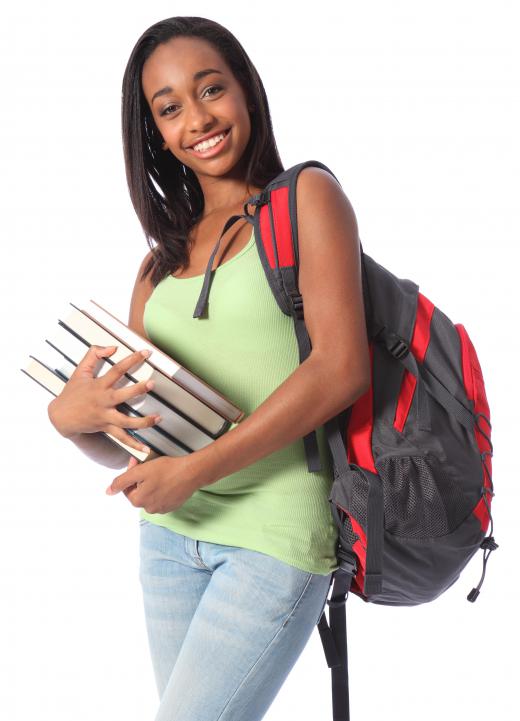 Graduate students can also apply for a similar type of loan, which is based on much of the same criteria. However, the graduate student can apply for this loan instead of his or her parents. PLUS loans are a service of the Student Loan Network, which is a service that helps people find U.S. federal student loans.
AS FEATURED ON:
AS FEATURED ON:






By: zimmytws

Parents or legal guardians of undergraduate college students can borrow a PLUS loan.

By: Darrin Henry

A PLUS loan can be used to help cover costs of tuition, boarding and even textbooks.