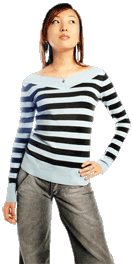 A papasan is a large chair, which may be also called a satellite dish chair because of its shape. It has a semi-round frame that supports a fully round cushion in the frame. These chairs are made of materials like rattan, plastic, and metal, and enjoyed considerable popularity in the 1970s. Since the mid 1990s, they have been making a comeback, and there are now numerous papasan chair style versions to appeal to new customers.
Most commonly, people will find frames that are made of rattan, though some frames are made of metal or plastic. The angle of the backrest portion of the chair may be adjustable, but this is not always the case, and especially rattan chairs may not feature this adjustable element. Many times these chairs are sold separately from their cushions, which may or may not be an advantage. Accessories to the frame may be sold separately too, and these include small round ottomans that allow people to put their feet up. Like the frames, ottomans may require cushions that need to be purchased too.
The papasan chair isn't very useful for seating purposes without an accompanying cushion, and some people do like being able to have more choice in fabrics for cushion design and don't like to be limited to the fabrics that may come with cushions sold with the frames. It's also possible to buy or make cushion covers for the chair so that the look can be changed.
Though these chairs are comfortable, some argue that less expensive chairs aren't particularly durable, especially if the frame is rattan. It's true that it's easy to abuse a papasan chair and break the frame. Too much weight in the chair may cause this or alternately active children jumping on the furniture may result in a broken frame. Repairs to significant damage can sometimes cost as much as replacing the chair frame, so some people view papasans as somewhat temporary and not suitable for very long-term use.
Well-manufactured chairs or those with more durable frame materials like metal can fare better. One modern style of chair is a collapsible one that operates as a folding chair. These are actually inexpensive and can be found at many big box stores that sell home furnishings. They're particularly popular as furniture for dorm rooms because they provide a comfy seating surface but can be folded up and put away when not in use. Kids' rooms and family rooms are great places for folding papasan chairs too.
A variant of this popular chair is the mamasan chair, which may feature enough room for two people to sit. It may also be called a double papasan or a papasan loveseat. Mamasan chairs may be a little harder to find and they're typically more expensive because of their extra size. Some companies that manufacture mamasans also make junior papasans that fit into smaller spaces and may be perfect for kid and teen seating needs.
Woman with hand on her hip