What is a Nail Polish Pen?
A nail polish pen, also called a nail polish corrector pen, is a convenient tool to have in your arsenal of beauty products. As everyone who has ever had a manicure or a pedicure knows, nail polish is prone to flaking and chipping, sometimes within a few days of painting the nail. A nail polish pen is an easy way to touch up and extend the life or your manicure or pedicure while you are at work or on the go.
A nail polish pen is shaped very much like an actual pen, but slightly wider. It will generally have a twist-on cap so it can be stored safely in your purse without danger of spilling or leaking, and a small attached brush. In addition to touch-ups, you could technically paint all your nails with a nail polish pen -- though this is not the most economical solution. Nail polish pens have smaller brushes designed to easily and subtly cover chips or cracks in the nail polish.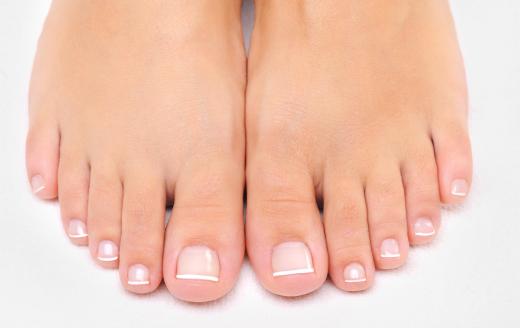 Nail polish pens are generally not available in as many colors as traditional bottled nail polish, but it is available in the most common shades or pink, red, creams and whites, among others. If you just need to touch up a small area, it may not be noticeable even if the shade is slightly different than the original nail polish color.
Nail polish remover is also available in a nail polish pen. This might be convenient if you are traveling and need to remove pieces of an older, flaking nail polish before applying the correction. There are also special nail polish pens designed to touch up a french manicure or for acrylic nails. Other nail polish pens feature interchangeable colors and tips, so you can have multiple colors available to you with only one nail polish pen.
Most drugstores and discount stores carry nail polish pens. They are generally more expensive than a bottle of nail polish due to the convenience factor, but most people who purchase nail polish pens are happy to be able to touch up a chipped nail while they are on the go, without having to worry about spilling a bottle of nail polish inside their purse or all over their clothes. A nail polish pen can also be used to draw pretty designs on top of already painted nails, which can add some visual interest to manicured nails.
AS FEATURED ON:
AS FEATURED ON:






By: Valua Vitaly

Nail polish pens can be used on the toenails as well as the fingernails.

By: larisabozhikova

Nail polish pens are most frequently available in common shades like pink and red.

By: Valua Vitaly

Specialty nail polish pens can be used to touch up a French manicure.