What is a Local Truck Driver?
A local truck driver is a delivery person who operates a large truck or van within a relatively small geographic area, such as a city or county. Unlike long-haul drivers, most local truck drivers enjoy regular work schedules and hours. A driver may deliver furniture, packages, or building materials to their local destinations. Extensive formal training is not usually necessary to become a local truck driver. In order to operate large or specialty trucks, however, an individual may be required to pass a truck driver training course and obtain a commercial driver's license (CDL).
Truck drivers routinely deliver retail goods, furniture, and food products to local distributors and restaurants. They pick up shipments at warehouses, check quantities, load boxes, and make deliveries. Upon arrival at a destination, the local truck driver unloads the shipment and verifies the quantity and quality of products with store managers. Parcel truck drivers follow similar protocol to deliver packages directly to customers' homes.
A local truck driver for small businesses and distributors may be required to make sales. For example, a driver for a local bakery might visit a number of grocery stores to speak with owners about carrying the bakery's products. The driver brings sample goods, negotiates quantities and prices, and sets up delivery times with store owners. Most route drivers are expected to keep careful records of their sales and deliveries to ensure quality customer service and accurate payments.
Construction companies rely on drivers to pick up and deliver building materials to job sites. A local truck driver loads his or her specialty truck with wood, metal, or other materials, and unloads them at their proper destination. When additional materials are needed to finish a job, the truck driver is required to make quick trips to lumber yards or distribution plants.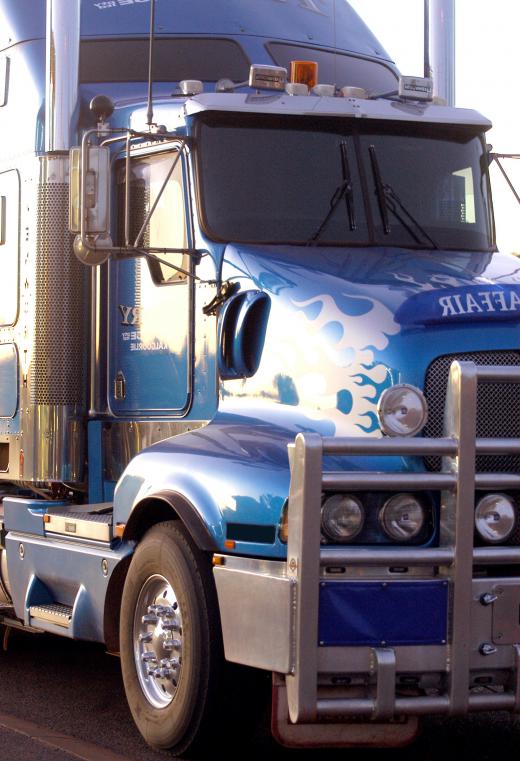 Most companies do not set strict education or training requirements for new drivers. An individual who is familiar with a city and is physically able to move packages onto and off of a truck is qualified for most jobs. New employees typically ride along with experienced drivers for a few days or weeks to learn routes and procedures. Drivers who are expected to make sales or frequently deal with clients often receive customer service training in the form of videos and classroom lectures.
A person in the United States who wants to drive trucks that weigh more than 26,000 pounds (11,793 kilograms) is required to obtain a CDL. Many private academies, trucking companies, and vocational schools offer CDL training courses to prepare new drivers. Training involves both classroom and practical instruction on operating heavy vehicles. Upon completion of a training program, an individual can take an official driving test to earn a CDL. Most other countries have similar training and licensing requirements for drivers who plan on operating heavy vehicles.
AS FEATURED ON:
AS FEATURED ON:






By: majeczka

Local truck drivers may transport fuel to gas stations and factories.

By: Mechanik

Truck drivers routinely deliver retail goods, furniture, and food products to local distributors and restaurants.

By: Gilles Paire

Some trucking companies will only make deliveries in the state they are located in.

By: Arsel

Most local truck drivers make deliveries within limited geographic areas.