How do I get Started in a Truck Driving Career?
For some people, truck driving may be an exciting career opportunity, allowing you to experience the freedom of the road while also earning a living. When thinking about how to start a truck driving career, there are many different options that may be available to you. Some of the ideas you may want to consider are enrolling in a truck driving school, determining what kind of truck you want to drive, and taking a look at what kind of qualifications you may need to become a truck driver.
A truck driver generally is someone who is involved in the transportation of goods or materials using any number of different trucking vehicles, such as a trailer truck, dump truck, box truck, or semi tractor trailer. Truck drivers may transport goods from any number of different locations within a country, and sometimes travel internationally. Truck drivers generally are responsible for the safe transportation of goods in a timely manner, in addition to maintaining their own safety and those of their fellow drivers.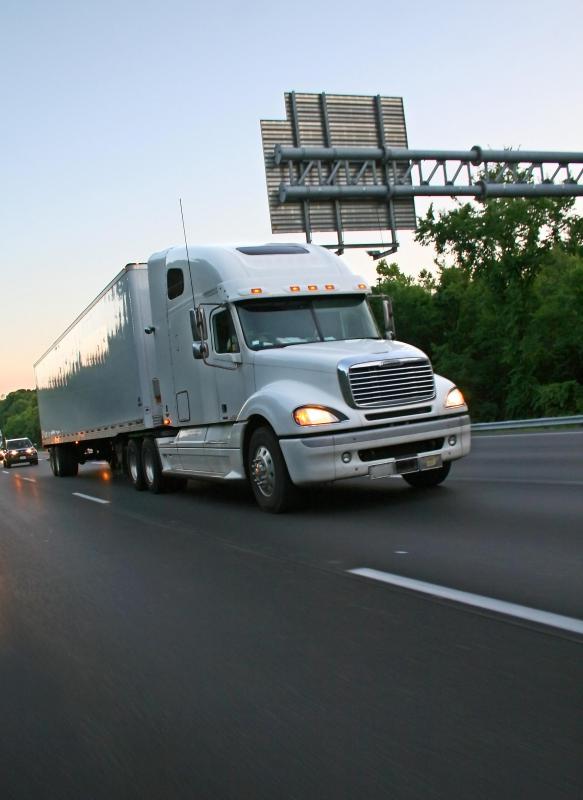 When thinking about starting a truck driving career, it usually is a good idea to decide what kind of truck driver you want to be. As there are any number of different types of trucks to be driven and loads to carry, narrowing down the vast choices may be a good first step. You can also consider what kind of routes you want to drive, thinking about how far you will be away from home and how much time you will spend on the road.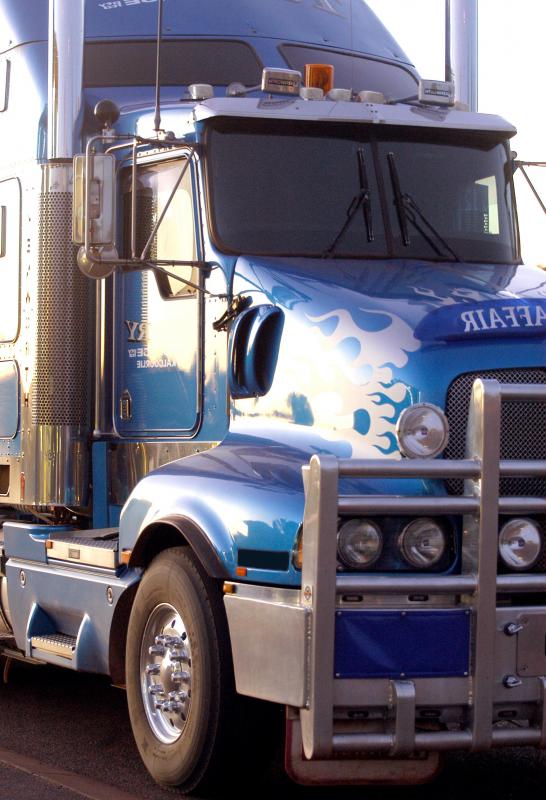 Once you have made your choice, it usually is a good idea to match up your decision with an appropriate training method. Sometimes it can be a good idea to enroll in a truck driving school. Learning under the tutelage of a certified instructor usually can provide invaluable experience for your truck driving career.
Depending on where you live, there may be some standardization required to become a truck driver. This means that you usually will have to complete both a written and driving test. Different licenses allow you to drive different types of trucks and to transport specific types of goods. For example, transporting hazardous materials requires its own certification.
Many private companies also offer truck driving training. These companies usually provide in-class studies and driving training with the intent of hiring you as a truck driver upon successful completion of their program. This can be a good option for your truck driving career, as it usually means that you already have a job secured upon finishing your training course. However, in most cases you will have to work for the company that trained you for a set amount of time after you have finished your training.
Truck drivers who transport fuel must be trained in the proper shipping of flammable liquids.

The first decision to make when starting a truck driving career is the desired vehicle, like a tractor trailer.

Truck drivers must master the ability to safely maneuver an enormous trailer through high-speed traffic.

Trucking companies will help train new drivers by pairing them with more experienced drivers.