What is a Home Care Agency?
Home care agencies are services that provide support to people living at home who are not able to care for themselves without some type of assistance. Often, home care agencies work hand in hand with home health agencies to ensure the patient has a clean environment while receiving extended medical care for an illness or while recovering from a surgical procedure. While some people use the two terms interchangeably, the home care agency and the home health agency provide two distinct but complementary functions.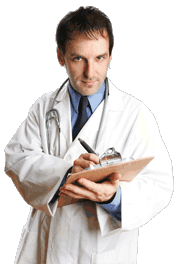 The main objective of a home care agency is to see to those tasks that the patient is unable to manage on his or her own. This can include preparing meals for the patient to consume, assisting with bathing and other tasks related to personal hygiene, and getting dressed. A home care agency does not get involved in any tasks that are medically related, such as monitoring the taking of prescription medication, providing physical therapy, or any other type of personal medical care.
By contrast, home health services are directly concerned with the medical well-being of the patient. Agencies of this type will often assign a nurse and a nurse's aide to each client. This support team will oversee any type of physical therapy, supervise the use of prescription medications, change dressings on wounds, and in general handle any function that is related to the medical care of the individual.
It is not unusual for a home care agency and a home health agency to work in conjunction with one another in order to provide a full range of care to a patient. Support teams from each agency are likely to come in contact with one other in the home of the patient from time to time. Generally, both teams can work alongside each another with no problems, provided each focuses their attention on the appropriate scope of responsibilities.
A home care agency may or may not be licensed by the local jurisdiction, depending on the laws that govern the operation of these types of businesses. When home care services are not regulated, they are often still subject to evaluation by insurance providers, to determine if the agency is capable of providing services that are acceptable to the provider. Even in areas where there is no governmental oversight of any home care agency offering services in the area, there is often an association of these agencies that seeks to standardize and maintain strict codes of ethics and service levels.