How do I Choose the Best Home Care Insurance?
When selecting home care insurance, customers should think about the services they need, existing coverage, and any potential tax benefits associated with certain kinds of policies. It can be helpful to meet with an insurance agent or broker to discuss various options and their risks and benefits. For individuals with existing insurance coverage, there may be promotional benefits for adding a home care rider or purchasing a separate home care policy, and these should be explored while weighing the options.
Home care insurance provides coverage to assist with the costs of home health care, including paying care providers, buying equipment, and meeting other needs. It usually focuses on long-term care, on the grounds that people who need care for life or an extended period of time are most likely to have trouble meeting the need. Some insurances cover home care or treatment in a facility. With this type of insurance, people should check on limits and exclusions; if staying at home is important, it is critical to make sure the policy will provide for this.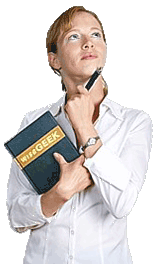 Policy exclusions, limitations, and riders should be carefully evaluated when looking at home care insurance. Certain conditions may be excluded by default and the policy could have a waiting period before benefits kick in. The requirements for payouts may also be very limited. A note from a doctor clearly documenting the need is usually necessary and this note must discuss the nature of the injury, illness, or disability in detail so the insurance company can determine if it should provide coverage.
Coverage limits are another area of concern. Home care can get expensive, especially when inflation is factored into the equation; costs for nursing services at the time the policy is purchased, for example, may be much lower than the costs when the policyholder needs a home health nurse. Coverage limits may leave patients without coverage or could force patients to rely on government care programs, many of which require residence in a long term care facility rather than offering coverage for home health services.
Some home care insurance may come with tax benefits. With a qualifying policy, the premiums may be tax-deductible. This can be an important concern for tax liability reasons. It is advisable to compare home care insurance policies with tax benefits to those without to see if they will meet the need and to check for obvious problems, like long waiting periods of benefits or low coverage limits.
AS FEATURED ON:
AS FEATURED ON:






Woman holding a book