How do I Choose the Best Home Care Service?
Choosing the best home care service usually involves research. To ensure that your loved one is properly cared for, you'll likely want to check the licensing of the home care service you are considering as well as its reputation. You may also prefer to hire a service that has strict hiring policies for those who will provide home care as well as thorough training programs. Likewise, it is important to consider whether the service's employees seem friendly, professional, and of the right temperament to meet your needs.
When it comes to hiring a home care service, one of the most important things to consider is the credentials of the company. In most cases, it makes sense to hire an agency that is licensed in your jurisdiction. Reviewing agency accreditations or certifications can also help you to make a good choice. Each jurisdiction may have different policies for the licensing and monitoring of home care providers; you can typically call your jurisdiction's health department to learn which sorts of licenses and credentials are required and make sure the service you are considering has them.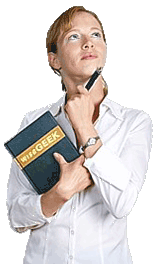 Researching home care agencies by reputation may also help you to make the best choice. You may feel more comfortable about hiring a home care agency if you know it has a good reputation among those who have used its services. Typically, you can find information about a home care agency's reputation by searching for reviews online. Additionally, you may ask friends and family members who have used home care services for their recommendations.
You may also consider a home care service's hiring and training policies when you are trying to make the best choice. To ensure the safety of your loved one, you may consider only the home care services that hire the most qualified employees. If licensing or certification of providers is required in your area, you will likely want to ensure that the home care service you use only hires those with the necessary credentials. Additionally, you may find it important to choose a home care agency that provides thorough training and evaluation of its employees.
As part of the process of choosing a home care service, you may also consider its staff. You may, for example, base some of your decision on how friendly and informed an agency's staff members seem. You may also consider the temperament of the provider who will care for your loved one. In most cases, it is also important to make sure that the care provider will be a good match for the personality of the person in need of care.
AS FEATURED ON:
AS FEATURED ON:






Woman holding a book