What is a Fair Trade Company?
A fair trade company is one that aims to provide appropriate wages for goods originating in developing countries and then distribute those goods. This distribution theory originated in the 1940s and has developed into an alternative to sweatshop-produced goods. There are several organizations that work to provide fair trade goods; most follow unique guiding principles and are monitored similarly. Industries that utilize the fair trade system range from coffee and clothing, to toys and much more.
The foundation of fair trade organizations began in 1946, when Edna Ruth Byler began taking fabric and lacework from Puerto Rico, selling it in the United States, and returning the money to the impoverished areas where the items originated. Over the years many groups started operating on these same principles, with the goal of not taking advantage of poorer worldwide regions by only paying a small percentage of what would normally be paid. The fair trade company model began getting a larger amount of attention in the 1990s and beyond when fair trade coffee became a popular item.
There is no single fair trade company overseeing the production of various goods, but rather a series of federations and cooperatives with similar principles and goals for providing the earnings to those who deserve it. There are no concrete rules about what constitutes fair trade from one company to the next, but most follow similar sets of principles that differentiate them from traditional business models. Some of these principles include: creating opportunities for developing nations by purchasing goods at fair prices, having transparent relationships between producers and buyers in order to know where costs and expenses go, promoting working conditions that are conducive to good health and productivity, and avoiding child labor.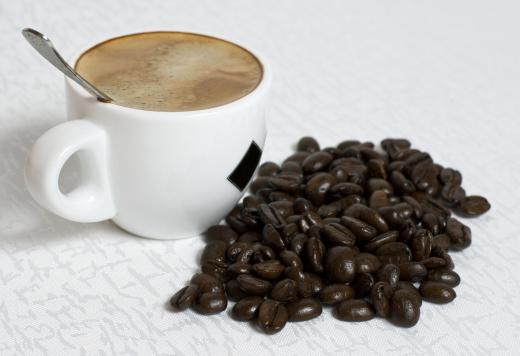 In order to assure consumers that a fair trade company is following these principles, there are certification stamps on all goods that meet these requirements. Fair trade producers are usually inspected by an organization and if the conditions meet requirements, an approval stamp is granted. This is intended to give consumers confidence that the goods being bought are produced in the environments that they claim.
A fair trade company can produce a number of different goods. Fair trade tea and coffee are found in many coffee shops and restaurants around the world. Fair trade art, fair trade crafts, and fair trade clothing are also found in various stores. One popular method for fair trade purchasing is the fair trade shop, a store that features nothing but goods produced in a fair trade environment.
AS FEATURED ON:
AS FEATURED ON:






Fair trade chocolates.

By: magkrepa

Fair trade coffee and coffee beans.

By: TheFinalMiracle

Fair trade started with the sale of handicrafts made by impoverished people.

By: poco_bw

In order for goods to be considered fair trade they can not be produced using child labor.

By: CROSS DESIGN

Fair trade originated as an alternative to sweatshops.