What Is a Blueprint File Cabinet?
A blueprint file cabinet is an organizational system for large flat documents such as architectural plans. It also is commonly referred to as a plan cabinet or flat file cabinet. It typically is a large piece of furniture that has long, flat drawers, usually with two handles. The drawers are often horizontal, though they can be vertical. They might have only drawers or might also have a top portion with cubbyholes in which rolled plans can be stored.
Most blueprint file cabinets are made of either sturdy wood or a strong metal, such as steel. The files lie flat in a horizontal cabinet and are attached from the top in vertical cabinets so that they can hang. They typically have several drawers, although the number can vary widely.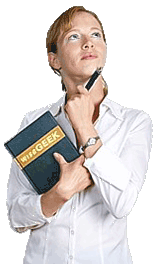 The configuration of a blueprint file cabinet can be in any of several styles. It might consist of only drawers or might be a mix of drawers and cubbyholes. Some models that have holes on the top also have doors that can be closed to conceal the files. There also are models with drawers on the bottom and shelves for books and binders on the top.
A blueprint file cabinet is a common choice for archival files. It can be the sole filing method for flat files or part of a system that includes other storage for active files. A common configuration is the use of the cabinet for storage and a smaller, more portable file for current projects.
Although it is most commonly used for plans, a blueprint file cabinet can be useful for organizing several other types of large documents. It can provide filing space for pieces such as posters, maps and charts. In addition to offices, this kind of filing system is used in libraries as a way of both organizing and easing the categorization of large pieces.
In addition to the blueprint file cabinet, large files can be stored in a variety of other ways. One of the most popular ways to store rolled blueprints is on a shelf, stand or wheeled cart that has a series of vertical or horizontal cubbyholes. These can be made of materials such as wood, plastic or coated wire. Another storage option is a cart or stand that has several bars with clips, to which documents can be clipped and allowed to hang vertically. Documents also can be kept in low-height shelves made especially for large document storage.
AS FEATURED ON:
AS FEATURED ON:






Woman holding a book