What does an Oculoplastic Surgeon do?
An oculoplastic surgeon performs surgical procedures on his patients' eyes. These surgeons focus on the tissues that surround the eye rather than those on or within a person's eyeball. For example, an oculoplastic surgeon may perform surgery on a person's eyelids or on his tear ducts. In some cases, oculoplastic surgeons even work on the bony area in which the eyeball rests.
Aspiring oculoplastic surgeons spend many years in school preparing for their careers. They begin with college, which normally takes four years to complete and then go on to spend four years in medical school. After medical school, the aspiring surgeon typically spends six additional years training in plastic surgery.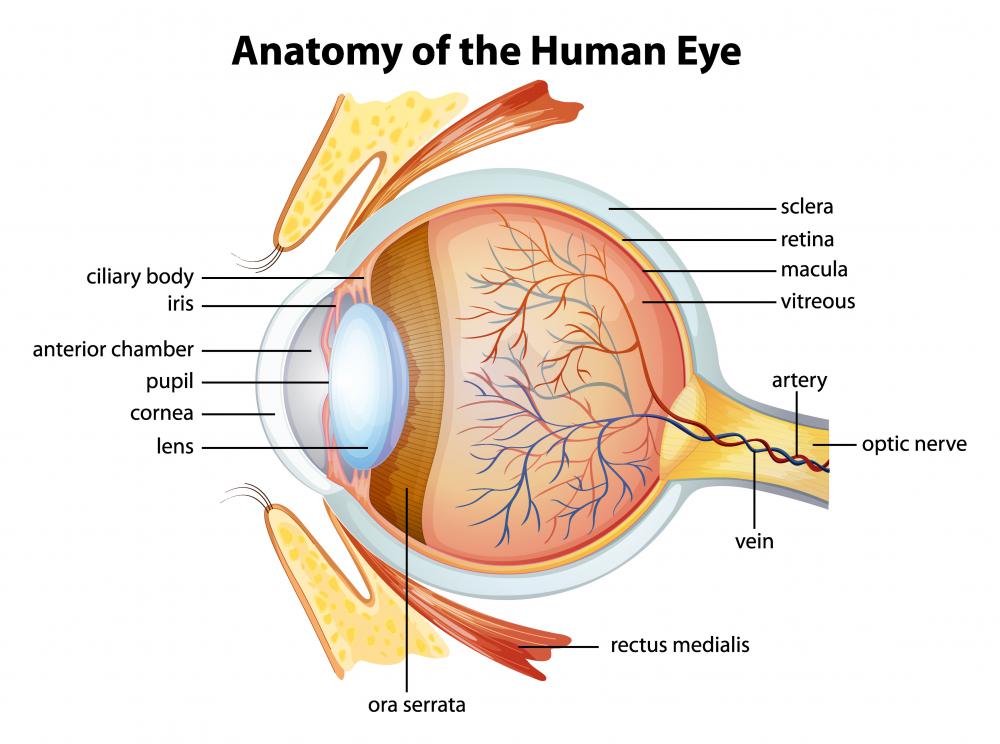 Once a person has completed the training necessary to become an oculoplastic surgeon, he is prepared to do cosmetic, reconstructive, and reparative surgeries on the tissues that surround the eye. The range of surgeries this type of surgeon performs is wide and varied. He may perform eyelid surgery to correct droopiness or reduce signs of aging. He may also repair issues that involve the eye's tear system, which is referred to as the lacrimal system. Sometimes an oculoplastic surgeon will also work on the areas that are adjacent to the eyes.
An oculoplastic surgeon's job isn't limited to just performing surgeries. A person in this field also examines and consults with patients, diagnosing conditions and developing plans for managing them. Even if this type of surgeon focuses on cosmetic surgeries, he still has the responsibility to evaluate his patient's eye health before proceeding with a particular procedure.
One type of surgery many oculoplastic surgeons perform is called a blepharoplasty. Also called an eye lift, this cosmetic surgery procedure is used to remove extra skin tissue and fat from a person's eyelids. Depending on the particular preferences of his patient, an oculoplastic surgeon may perform a blepharoplasty on his patient's upper and lower eyelids or on either one of the eyelid areas.
Sometimes oculoplastic surgeons perform eyelid surgery to correct medical problems in this area. For example, a person's eyelids may turn inward, rubbing the cornea and irritating the eye. Some people have a condition called ectropion, which is marked by the outward turning of the lower eyelid and accompanying irritation and eye discharge. An oculoplastic surgeon may perform surgery to repair either of these conditions. In some cases, he may even reconstruct a patient's eyelid altogether after trauma or eye surgery removes tissue in the area.