What Does an Education Sales Representative Do?
An education sales representative sells educational products to individuals and schools. He explains what products are available from his company and how those products are supposed to improve academic success in one or more areas. Depending on the level of the representative, he also may be responsible for tasks such as researching the education market, constructing reports and collaborating with market strategists. The overall goal of the education sales representative is to increase revenue for his business while simultaneously providing the tools students need to learn, develop skills and become competitive, constructive members of society.
Unlike other buyers, schools buy products in bulk. For instance, whereas a person in a bookstore might purchase just one text, a school board might approve the purchase of new texts for an entire grade, which easily translates to dozens of copies. At the same time, similar to regular consumers, schools can become loyal to a particular educational supplier they know produces high-quality tools for a reasonable price. Subsequently, the sales for an education sales representative may be worth more than a traditional sale, depending on the exact product offered.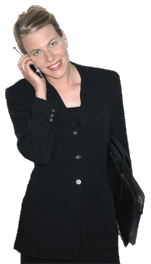 Understanding the value typically involved in each education sale, an education sales representative often works as an outside or external representative for the company. This means he travels away from the business headquarters or his office to meet directly with faculty members and school boards. These meetings typically are during normal staff meetings or during the staff lunch periods. With time limited by the requirement of the staff members to reenter the classrooms, an education sales representative must present his products and answer questions with polished efficiency.
Some educational sales representatives are inside representatives. These workers don't present products face-to-face, but they communicate with potential client schools through phone, fax, email or other means to try to generate interest in the educational tools. They also may process orders and provide advice on the items from which the school would benefit to the highest degree. Similar to outside representatives, inside representatives must follow the orders they get from start to finish to ensure the school receives the right tools, is billed properly, and submits payment.
Upper level sales representatives who work in the educational market handle additional administrative or managerial tasks. For instance, they might oversee the content for the company's product website, arrange trade shows, conduct formal research to examine educational product deficiencies, set sales quotas and train lower-level representatives. They review contracts developed and signed through the representatives they supervise.
Although educational sales representatives usually work with schools, some work with individual customers, as well. This is becoming more common as online courses and programs develop. Individual customers may come from any area of the country or even the world. Thus, even though companies do send representatives to other states and countries for major sales account arrangements, it's usually more cost-effective for internal sales representatives to work with single clients.
AS FEATURED ON:
AS FEATURED ON:






Businesswoman talking on a mobile phone