What Does a Technical Project Manager Do?
A technical project manager is responsible for helping organizations achieve short term goals with the use software and hardware. While a full time technical manager might assist an organization in running its daily operations, a project manager works toward the completion of individual projects that are set to end at certain times and which are designed to reach particular goals. A technical project manager may work either for a specific company where he or she oversees processes, or he or she might also work for a technical services firm. In the latter situation, a technical project manager is hired as a third party for predetermined periods of time.
In most cases, this kind of professional is extremely familiar with a particular industry and the kinds of software and hardware that are used in it. For example, a technical project manager in the medical field might have years and years of experience working specifically with medical software. While professionals in these positions may have undergraduate or graduate degrees, they also tend to engage in continuing education, since software functions, capabilities, and complexities are constantly developed.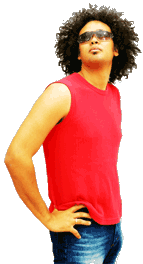 When executives or managers decide that they would like their organization to embark on a new project, they can either appoint or hire a technical project manager. When appointing a manager, it is common for them to choose a trusted professional from an information technology (IT) department. This professional normally has experience managing projects, overseeing implementation of new systems, and even conducting training sessions. When executives believe they can benefit from the perspectives and ideas of outside professionals, they can seek the assistance of third party technical services firms.
A technical project manager meets with executives to discuss the goals of a project. He or she can participate in creation of a budget for a project. It also is common for a project manager to be given a budget that he or she must work with. In most cases, a manager then should choose programs that are within a budget and which allow an organization to complete a project as efficiently as possible.
It is common for a technical project manager to be an IT professional who has a reputation for being quite familiar with new developments in related software. For this reason, a technical project manager might join professional organizations where he or she can network with colleagues who might share new perspectives and data. They also attend trade shows and professional development seminars.
AS FEATURED ON:
AS FEATURED ON:






Man with hands on his hips