How Do I Become a Technical Project Manager?
A technical project manager is a professional who is qualified to direct all aspects of projects related to computers, network architecture, software, and hardware. While a full time technology manager oversees all of an organization's technological assets and processes, a project manager often concentrates on achieving specific individual goals. To become a technical project manager, you should spend as much time as possible learning fundamental principles of computer programming and information technology (IT) systems. For most people, the best way to become a technical project manager is to enroll in a college program where you can hone these skills and acquire a greater breadth of knowledge.
While it is essential for an aspiring technical project manager to have a strong background in IT, it also is important that you get much experience in a field in which you would like to work. For instance, a person who wants to become a technical project manager in the medical field should begin taking courses that introduce him or her to medical terminology and kinds of software and IT systems that are used in medical contexts. Likewise, an individual who would like to act as technical manager in the financial industry should gain experience managing data warehouses used in financial firms and institutions.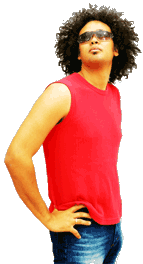 In most cases, a candidate needs to have many years of a specific kind of IT experience to become a technical project manager. An employer trusts an individual in this position when he or she sees that a job candidate has demonstrated responsibility, dedication, and remarkable proficiency. For this reason, a good way to become a technical project manager is to stay in one company for a long period of time and earn promotions. If managers and executives approve of the work you have been doing and see that you are invested in a company, they can be much more likely to entrust you with this level of responsibility.
Individuals looking for technical project manager positions with new employers should regularly check industry publications and informational websites. By joining a professional association, you can gain access to insider news. You also can network with your fellow professionals to learn about job openings.
A person who would like to become a technical project manager who works independently should collect references from individuals whom he or she has helped. This kind of technical project manager is contracted by businesses who need assistance with certain projects. By creating a website, deciding on a niche area of expertise, and developing a solid reputation, you can attract client businesses.
AS FEATURED ON:
AS FEATURED ON:






Man with hands on his hips