What are Timeshare Resales? (with pictures)
A timeshare resale refers to a sale of a timeshare after the initial buyers have purchased portions of the property. Initial buyers are the people who bought stakes in a property when it first became shared real estate. After that time, if one of the buyers wishes to unload his timeshare rights, he will often resell his timeshare.
In most instances, there are two types of timeshare ownership, deeded and right to use ownership. Since these types of properties are most often used as vacation homes, both forms of ownership are designed to ensure equal access by multiple owners. Timeshare resales tend to be popular because the purchase price is usually lower than a first-time sale of a timeshare.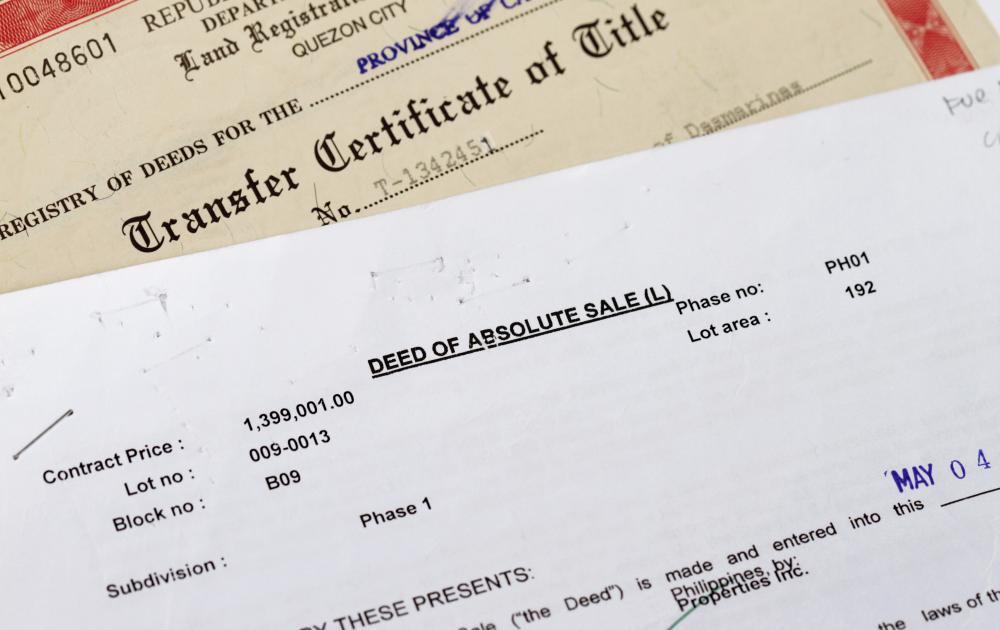 A deeded timeshare refers to ownership of a specific fraction of the property. There will often be several owners and each has a secured portion of the home for a given time. Also referred to as fractional ownership, deeded timeshare sales transfer that ownership of the given week or weeks to the new owner. A deeded timeshare sale will also transfer any maintenance fees associated with the property.
Deeded timeshare resales can include fixed week, floating, or rotating ownerships. A fixed week timeshare will, in most cases, designate one week to the owner each year. A floating week timeshare may allow the owner to choose from a list of free weeks throughout the year. A rotating week timeshare usually places owners on a rotating schedule of ownership, providing a chance for all owners to stay at the property during prime weeks.
Right to use ownership refers to the purchase of time at a given property, for a set period. This set period could be one year or a number of years. A right to use timeshare resale transfers the remaining time on the contract to the new owner. When the contract expires, the property owner that sold that set time regains all rights to the timeshare for sale or personal use.
Timeshare resales tend to be priced thousands of dollars lower than the original sales price of the timeshare. According to some estimates, a timeshare can be worth as little as 50% of the purchase price soon after the original sale. These prices will often be based upon the current real estate market conditions, the age of the timeshare and the amenities offered by the timeshare or surrounding community.
Buying timeshare resales can be the same as purchasing any piece of real estate. While the prices are often lower than a traditional vacation home or primary residence, a loan may be required to pay for the timeshare. Before making a final purchase, it is important to consider the current and future resale value of a timeshare.
Timeshare resales refer to timeshare properties that are resold by original owners.

A deeded timeshare sale will also transfer any maintenance fees associated with the property.