What are Timeshare Tours?
Timeshare tours are a principal means by which timeshare companies attract new business and hope to sell timeshares to interested buyers. They typically begin by offering some form of free gift to people as incentive to take the tour. This gift may be very attractive and could be something like several nights' free stay at a nearby hotel or resort, frequently in well-known vacation areas. In exchange for this gift, the person agrees to go on a tour of a local timeshare.
It's important to note that timeshare tours are a sales tactic. Each tour is usually billed as lasting about one to two hours, but they can be longer. In many cases, participating in these tours means undergoing hard sell tactics for several hours, which for some people, is difficult to do.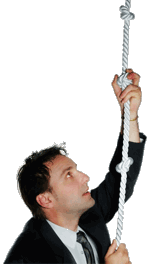 More reputable companies will commit to giving the tour and releasing people within their stated time. Other timeshare tours take a much longer period of time than previously stated in an attempt to hard sell the customer into buying a timeshare. Leaving before the end of the presentation, which could include any sales offers, may void free offers, though this is theoretically illegal in some areas.
Not everyone can participate in timeshare tours and take advantage of free offers. People may need to show proof of minimum income levels, since the company doesn't want to waste its time trying to sell a timeshare to someone who clearly can't afford it. These minimum income requirements may still not be realistic for some folks, and in some cases, even stating this repeatedly simply results in lower price offers that are still not affordable.
It should be noted that the hard sell approach isn't used in all instances. There are definitely some timeshare tours where a softer sell is employed. Some people note a direct relationship between profitability/respectability of the timeshare company and sales tactics utilized. This would suggest that people look for free gift or free vacation offers from companies that are very well respected. Sitting through timeshare tours with less pressure may certainly be more comfortable.
A variety of online companies exist that offer what are called "free vacations," and it's important to thoroughly check into limitations, exclusions and reputability of any vacation with timeshare tours offers. Any offer that demands money upfront or that seems too good to be true may be a scam. Another thing to bear in mind is that most "free vacations" don't cover costs for things like transportation.
Scamming isn't just the province of companies that may illegally offer timeshare tours. People with no interest in purchasing a timeshare probably shouldn't go tour one and waste a company's time. Free vacation offers are attractive, but when a person has no interest in buying a product, they still take up time and cause a company to pay employees to give these tours for no reason. Other travelers feel differently on this issue and believe companies should employ different marketing strategies if they don't want to pay money for free vacations, other gifts, or employee time.
AS FEATURED ON:
AS FEATURED ON:






Man climbing a rope