What are the Advantages of a Timeshare Purchase?
There are many advantages to a timeshare purchase. Timeshares allow you to lock in a vacation spot for the future at today's prices. In the past, purchasing a timeshare meant vacationing in only one spot every year. Today, many timeshare management companies belong to networks that allow their participants to trade vacation locations with others who are part of the network.
This change in timeshare management has made purchasing a timeshare more attractive than ever. Timeshare vacations are typically for one week, and the owners receive all of the amenities that are available at the resort. The timeshare purchase will sell as either a fixed week or floating week investment. There are advantages to each, but it is important to understand precisely what you are buying.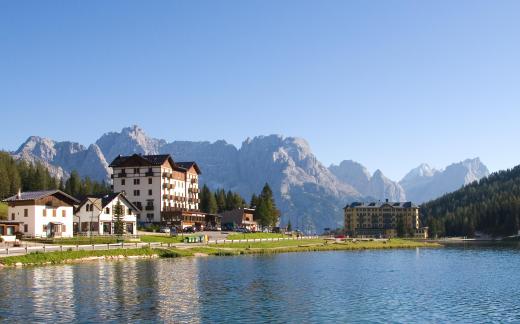 A fixed week timeshare gives you one specific week at the timeshare property each year. You can go the resort that week, rent it, or trade it to someone else. This arrangement works out well for people who always travel the same week each summer, and know exactly when their vacation will be.
With the purchase of a floating week vacation, you have access to any week during the rental season. This is a good option for many timeshare purchasers who want flexibility in their planning. The disadvantage of purchasing a floating week timeshare is that you will have to make your reservations early, particularly if you want a popular summer week.
A timeshare purchase has many advantages over spending money on rental accommodations each year. Once you make the investment, heading out of town for vacation each year is a little more guilt free. If something comes up, and you cannot leave town for a week one year, most companies will allow you to bank that week. You may get an extra week the following year, or trade to another resort location.
To enjoy all of the advantages of purchasing a timeshare, buy from a reputable company. Understand the contract thoroughly before you purchase, so you know exactly how much the annual maintenance fees will cost. If you take these steps before investing, your timeshare purchase should be very rewarding. Otherwise, you may end up, as others have, unhappy with your timeshare, and unable to sell it to someone else.
AS FEATURED ON:
AS FEATURED ON:






By: VRD

Timeshare management networks may allow participants to trade vacation locations with others belonging to the network.

By: The Photos

Many ski resorts offer timeshare condos.

By: Warren Goldswain

Some exclusive timeshare properties provide a golf course as an amenity.