What are the Pros and Cons of Wired Home Security?
Security is a concern for many homeowners. After spending a large amount of money on a piece of real estate, many people consider installing a home security system to protect their investment. A wired home security system is one of the oldest and most dependable types of alarm systems on the market, but they can be expensive and require significant renovation to the home to install.
There are two types of home alarm systems, a wired home security system and a wireless home security system. A wired system connects the window sensors, motion detectors and security cameras to the control panel using electrical wiring and operates on a closed circuit. If the circuit is broken when the system is engaged, the alarm will go off. A wireless system, on the other hand, uses radio transmitters to communicate between the different security elements. When a sensor is triggered, it sends a signal to the control panel to sound the alarm.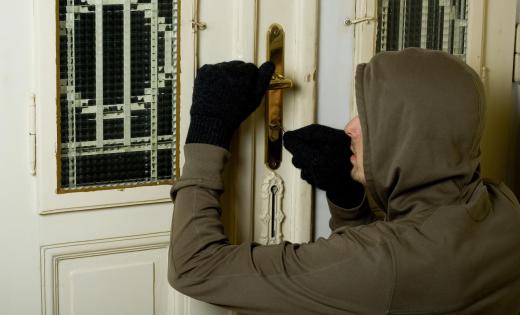 The advantages of a wired home security system are they are very dependable and difficult to disable by an intruder. The wires of a wired system can be installed inside the walls, where it would be next to impossible for an intruder to disconnect them. The control panel is separate from the keypad and can be placed in a secure and hard-to-reach location to prevent tampering. This means that even if an intruder were to destroy the keypad, the alarm would not be disabled.
The control panel on a wired system also contains a backup battery. This keeps the alarm system operational even during a power failure. A wired system also can seize the phone line and call for help even if the telephone has been taken off the hook.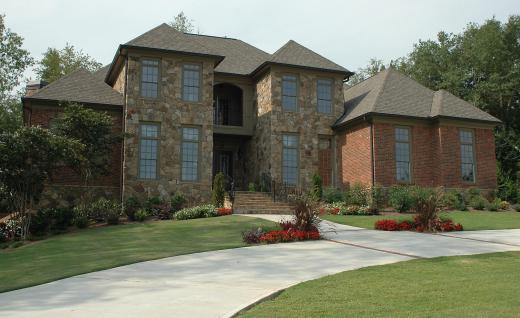 The disadvantages of a wired home security system are that it can be difficult to install and might require significant home renovation. This type of project might require the assistance of an alarm installer. Additionally, for optimum security, it is recommended that the wires be placed inside the walls. This might not be a problem for a home that is in the process of being built. For a preexisting home, however, this can involve significant expense to open and reseal walls.
It is possible to install a wired alarm system without putting the wires inside the walls. An experienced installer can thread the wires throughout the rooms in a discreet way. This also increases the possibility that an intruder might gain access to them and disable the alarm before it can go off.
AS FEATURED ON:
AS FEATURED ON:






By: Benicce

Motion detectors can usual sense changes in pressure caused by a swinging door.

By: itsallgood

Home security systems can be costly, but they are usually worth the investment, especially in nicer homes that are prime targets.

By: Kenishirotie

Wired home security systems are dependable and difficult for an intruder to disable.

By: Brian Jackson

A wired home security system can be expensive but is considered more reliable than wireless systems.