What are the Different Types of Pharmacy Assistant Jobs?
There are basically two types of pharmacy assistant jobs. One is pharmacy technician, and the other is pharmacy aide. Both pharmacy assistant jobs entail helping licensed pharmacists by performing administrative and customer service duties. Pharmacy technicians are generally responsible for receiving prescriptions from customers and distributing the correct dosage of medication in a bottle and labeling it properly. Pharmacy aides are not allowed by law to prepare medications, but they can help with customer service and clerical duties.
Most pharmacy assistant jobs are in a retail pharmacy, hospital or assisted living facility. Many vocational schools, community colleges and online programs offer pharmacy technician certification courses; however, the laws requiring certification for pharmacy assistant jobs vary from area to area within the United States and other countries. In general, certification as a pharmacy technician can enhance job prospects. Usually, no certification is needed to work as a pharmacy aide.
Pharmacy assistant jobs certification training can include courses in medical terminology, ethics and math, which is useful for pharmaceutical calculations. Students may also take classes in medical billing, anatomy and physiology. Pharmacy technicians are required to know the many names and functions of medication as well as their interactions with food and other prescriptions. Pharmacy aides are generally expected to have experience in customer service and cash handling and may also be required to explain insurance forms and paperwork to patients.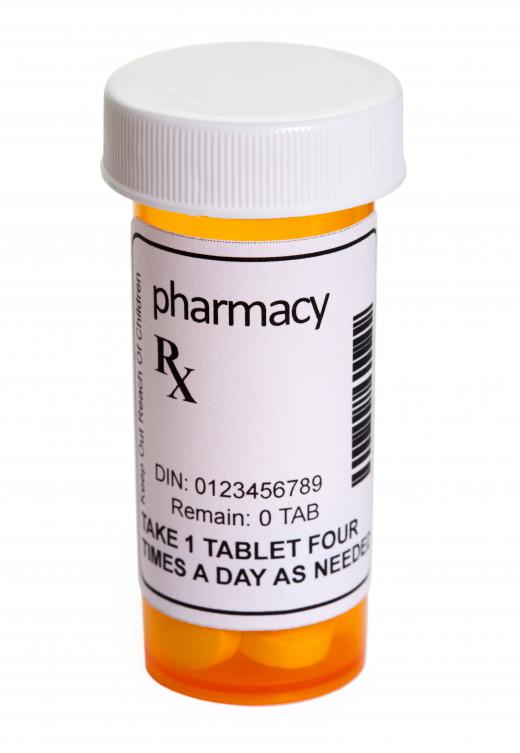 Pharmacy technician certificates are offered within the US by two non-governmental organizations—the Institute for the Certification of Pharmacy Technicians (ICPT) and The Pharmacy Technician Certification Board (PTCB). It is not mandatory to obtain both certificates, but either may be required for some pharmacy assistant jobs, depending on the employer or local laws. Eligibility for both exams requires a high school diploma and no criminal record of a convicted felony. Pharmacy technicians are required by both organizations to take 20 hours of continuing education courses every two years to remain certified.
Pharmacy assistant jobs are presently expected to increase with the growing elderly population in many countries. A pharmacy aide may sometimes advance to a pharmacy technician position and, with further training and certification, work in specialized fields such as geriatric medicine in settings such as a nursing home. Pharmacy assistant jobs do not, however, lead to work as a licensed pharmacist in the US without four years of additional training from an accredited college leading to a Bachelor of Pharmacy or Pharm.D degree.
AS FEATURED ON:
AS FEATURED ON:






By: Tyler Olson

Pharmacy technicians are responsible for making sure medication is labeled correctly.

By: Feng Yu

To ensure patient safety, pill bottles must be labeled correctly.