How do I Choose the Best Pharmacy Assistant Courses?
You can choose the best pharmacy assistant courses by evaluating your current workload and family schedule and comparing schools which may meet your individual needs. Make a list of qualities you want in a course or school, and use it to compile a list of questions you will ask admissions counselors at each location you visit. Also, consider the price and any special requirements for entering each school.
Many community colleges and technical schools offer pharmacy assistant courses, so if you have one of these in your community, you may want to start there. Many of these schools are nationally accredited and are able to accept many local scholarships and other financial aid options that a distance learning institution would not be able to take. Oftentimes, technical and community colleges offer flexible schedules and sometimes online classes.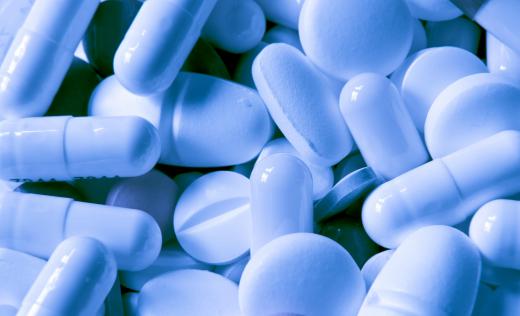 If you would like to attend a college locally, start by visiting each campus and asking the questions on your list. Your questions will be personal and include information that is important to you and your situation. Some ideas for topics to include are price for tuition and books along with any financial aid options available, online or flexible class options availability for pharmacy assistant courses, average class sizes, graduation rate, transfer rate, and the average number of students who are able to find employment in their field of study within six months of graduation. You may have individual issues as well, such as childcare needs or travel expenses.
You may decide that attending a local school is too pricey or too demanding at this point in your life. If this is the case, you may choose to take pharmacy assistant courses online. Internet courses are often less expensive than local colleges and the coursework can often be completed at a pace you set. The major downfall of these institutions is proving their validity, since some online schools are not reputable and are not taken as seriously by employers. Make sure to check any online school's accreditation and licensing.
Once you have determined the best type of school for you and narrowed down your list of options based on your needs and preferences, you may choose to make your decision based on the school's overall academic rating or the any extracurricular activities offered there. Some small colleges have chorus classes and other electives you may find enjoyable. You may also choose a school that offers accelerated programs, so you can finish your courses faster.
AS FEATURED ON:
AS FEATURED ON:






By: kubais

Pills from a pharmacy.