What Are the Different Types of Overnight Luggage?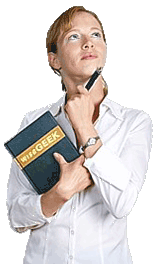 Overnight luggage can vary in size, shape, and appearance, depending on the needs and taste of the traveler. Different types of overnight luggage include suitcases, garment bags, small totes, and carry-on bags. Longer trips usually require more or larger pieces of luggage, because more items need to be included to use for the duration of the trip. Some overnight luggage is sold as open stock, meaning pieces can be purchased individually, while others are sold in luggage sets that combine several pieces with the same outer covering.
Suitcases used for overnight luggage can be hard or soft-sided. Hard-sided suitcases are usually durable and will stand up to a lot of handling, but they are not flexible, so they may be difficult to carry on an airplane. Soft-sided suitcases tend not to be as durable as their harder counterparts, but are more flexible and may be more convenient for short trips or when carried on an airplane. Both types offer room to pack folded clothing and other items needed for a trip; most suitcases also offer pockets for storing smaller items as well.
Garment bags are used to store clothing that either does not fold well or would be badly wrinkled if folded into a regular suitcase. Items are placed on hangers, then inserted into the garment bag. The bag can be hung on a clothing rod until it is time to travel and then folded in half and secured. Using a garment bag as part of an overnight luggage set is a good way to ensure that clothing like suits, dresses and formal wear arrives at the destination in a presentable state.
Small totes are helpful for corralling little items that might otherwise be lost in transit. Cosmetics, jewelry, hair dryers, tools, and even shoes can easily fit into this petite piece of overnight luggage. Small totes are often sold alongside larger suitcases as part of a luggage set and may be made from matching or coordinating materials. This type of overnight luggage is small enough to keep close at hand when traveling by air.
Carry-on bags are pieces of overnight luggage specifically designed for airline travel. This type of bag allows travelers to bypass bag check entirely and avoid excess luggage fees. Carry-on bags are designed to fit into the overhead storage bin on an airplane or slide under an airliner seat. Carry-on bags can have rollers or a shoulder strap; some pieces have both. When sold in a set, carry-on bags often have an area to attach a smaller travel tote as well.


Woman holding a book