How Do I Choose the Best Luggage Cover?
Just as there are many types of luggage bags, there are also a variety of luggage covers to choose from. The most important feature to look for in a luggage cover is convenience. Luggage covers come in many different materials, so you'll want to consider the look as well as how easy the cover is to clean. An eye-catching cover could be a great choice, as it's often easier to spot among a sea of black and blue bags.
Anyone who travels regularly, whether by boat, train, plane, car, or any combination of transportation, knows that he or she needs reliable luggage. Both designer and wholesale bags are likely to eventually suffer wear and tear from frequent use. One of the most practical ways to protect luggage is to invest in a luggage cover. Regardless of the luggage type or size, a cover will make it last much longer for only a fraction of the cost needed to buy new luggage.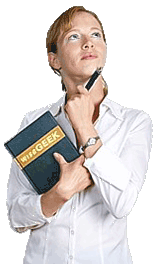 The cover should have openings for the bag handle and also for the wheels on a rolling bag. Luggage covering is designed to fit snuggly, but should still be easy to put on and take off. For frequent fliers, it might be best to find a luggage cover that can unfasten without coming completely off to make it easier for security to check the luggage inside if needed.
Luggage covers are generally made out of durable material to help withstand strong wind, rain, and constant carrying. Using a luggage cover will also keep the bag clean and safe from scratches and stains. Some materials work better in different conditions; the most common materials include vinyl, plastic, fabric, and leatherette. A fabric cover would probably be the easiest to clean, because it may be able to go into a washer and dryer. Vinyl and plastic would be best if the luggage is exposed a lot to wet weather or possible spills.
Personal preference can help a traveler decide on which luggage cover to pick. Some people prefer one that will stand out in the crowd, especially when it comes to flying. When multiple luggage bags come out on a conveyor belt, a bright color or a decorative pattern is much easier to identify. Other options include having a luggage cover monogrammed or embellished with a team logo or other type of personal identifier. If the luggage is already easily identifiable, a clear cover might make the best choice.
Some companies offer covers designed to specifically fit luggage made by common name brands. Most luggage line carriers, as well as other stores where luggage is sold, offer luggage covers too. Many luggage covers are affordable and make great gifts for people always on the go.
AS FEATURED ON:
AS FEATURED ON:






Woman holding a book