What are the Different Types of Online Postgraduate Certificates?
Online postgraduate certificates are available from accredited institutions in a variety of topic areas. Earning a certificate usually takes less time than a master's degree due to the focus on a specialized subject matter. These types of programs cover some areas of business, criminal justice, healthcare, teaching and education, nursing, psychology, human services and technology.
Several universities offer online postgraduate certificates as an option for both degree and non-degree seekers. Some students who are completing a generalized master's degree program may find it beneficial to complete more specialized elective courses that lead to a certificate. For example, a student who wants a master's in business administration but desires to move into a project management position would find such a certificate desirable.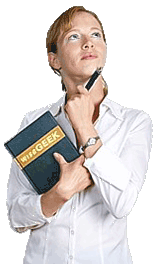 Other individuals might not need a full degree program in order to advance their career. A teacher who is currently teaching high school English literature, for example, but who wants to branch out into mathematics might undertake a postgraduate certificate in teaching mathematics. Online postgraduate certificates are also a popular choice amongst working professionals who want to update skills or acquire knowledge in a new sub-sector of their chosen field.
Business is a general subject area that offers a variety of specialized certificate options. In addition to the main functions of accounting, marketing, finance and computer information systems, certificates in areas such as project management, e-business, entrepreneurship and human resources might be available. Several accredited educational institutions offer an online postgraduate certificate in business administration that consists of courses covering the foundations of management theory and practice.
Information technology is another popular area of study with several specific programs. Online postgraduate certificates are available in telecommunications, network administration and security, software engineering, and electronic commerce. Even more specialized certificates offered by reputable institutions include health information systems management, global outsourcing management and wireless technology.
Some innovative online postgraduate certificate program areas include visual arts, occupational safety and health, and homeland security management. The subject matter for certificates is not as limited as master's degree programs and also encompasses emerging careers. In the case of new career types, certificates offer a viable option for education on subject matter that has yet to be developed into a full master's degree curriculum.
A variety of accredited online universities offer certificate programs in a distance study format. These programs may consist of anywhere between six to eight courses on average. Depending upon the type of postgraduate certificate, the courses may overlap with the university's full degree course offerings.
AS FEATURED ON:
AS FEATURED ON:






Woman holding a book