How do I Choose the Best Postgraduate Finance Program?
The best postgraduate finance program is one that allows you to receive either a postgraduate certificate in finance from an accredited institution or a master's degree in finance. Programs usually require that candidates have a bachelor's degree in finance or a related field, along with outstanding grades in past finance courses. Te best postgraduate finance programs for you will be those that fit your specific interests and budget.
Entry requirements for programs vary, but they usually involve having to take a standardized exam and achieving a high enough score to enter the program. You should choose programs based on the score you receive on these exams. Make sure that your score falls within the postgraduate finance program's median score range to have the best chances of getting in.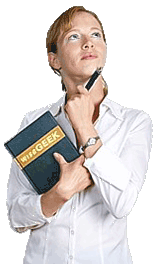 Some programs do not require that you take an exam, but they will require that you have a certain professional certification. Those who work in finance have the opportunity to obtain a variety of certifications which qualify them for higher level work. Recognized certifications depend on the country of the program that you seek to apply to, but they may include the Chartered Financial Analysts certificate in the United States, or either the Chartered Institute of Bankers certificate or the Institute of Cost and Management Accounts in the United Kingdom.
A bachelor's degree in finance or a related subject from an accredited undergraduate institution is typically a requirement for top postgraduate finance programs. You should have received good grades in your undergraduate finance courses to increase your chances of being accepted to the best postgraduate studies programs. The admissions officers of these programs want to make sure that you have the necessary background knowledge in mathematics, finance, and accounting to make it through their program successfully. If you do not have this quantitative knowledge, you may have to take an online finance course before beginning a postgraduate finance program.
Monetary concerns may be a primary concern when you are considering different postgraduate finance programs. These programs are often very expensive. Make sure that you have saved a sufficient amount of money or can secure enough students loans to cover expenses.
Finance professionals sometimes have particular interests, such as wanting to know how to conduct business according to religious law. These kind of programs are usually available in countries where there is a great need for professionals who can work within the prevailing religion's law. If you are interested in one of these programs, perform an Internet search of religious law finance and business programs in your area.
AS FEATURED ON:
AS FEATURED ON:






Woman holding a book