What Are the Different Types of Funding for Students?
Pursuing higher education often means sacrificing the ability to hold down a full-time job. With tuition, books, and living expenses to consider, finding reliable sources of funding for students can be an important part of the quest for advanced education. There are many different types of funding for students, including scholarships, grants, and a wide variety of loans.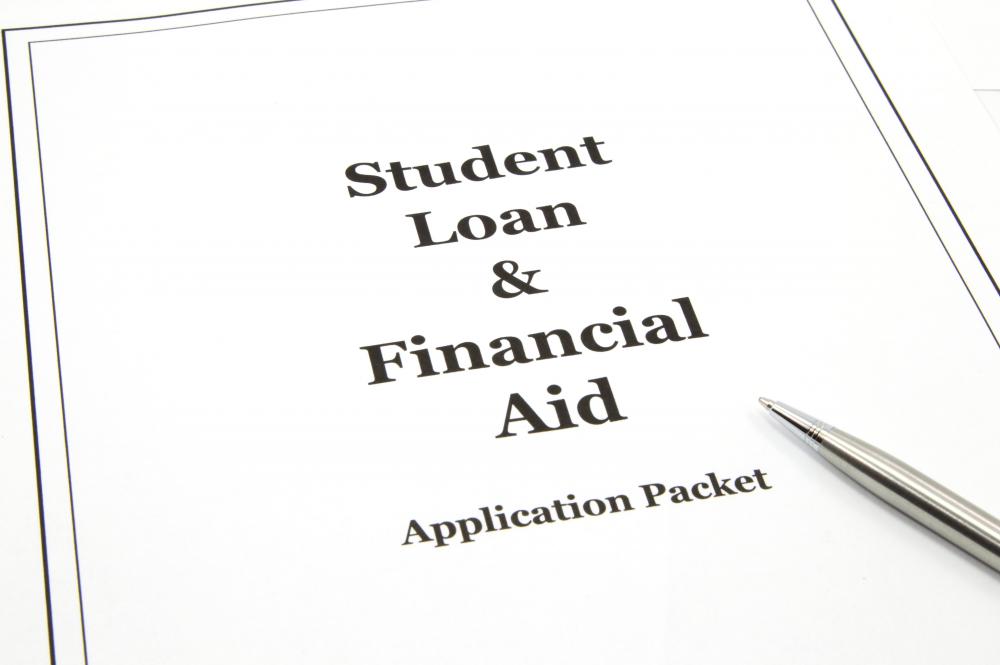 Scholarships are a type of funding for students that do not need to be repaid. They may be available through specific schools or non-profit organization. A scholarship may be given to a student's school to cover tuition costs, or may be given directly to the student to pay for living expenses. Scholarships may provide funding for a period of time running from a semester to the entire length of an educational program, though most cover only a portion of expenses.
Many scholarships are available through the college or program a student is attending. These may be discipline-specific, such as a scholarship for engineering students, or may be based on a combination of financial need and individual merit. Some high schools also offer scholarships to graduating students to help them pay for college. The best way to find out about institution-specific scholarship programs is to contact the admissions or financial aid department of a particular school.
There are a great many scholarships and grants available to all students from non-profit organizations and grant foundations. These are typically awarded based on merit, and may require the student to submit essays, letters of recommendation, or projects specific to the organization's aim. Grants are typically awarded to help a student toward a specific project or educational goal, while scholarships may be based on a wide number of criteria, including extracurricular activities, national origin, race, or financial need. Grants and scholarships are great sources of funding for students because they do not need to be repaid, and can help students gain recognition in their field of interest while still in school.
Loans are a source of funding for students that require repayment. Offered through government educational programs or private lenders, student loans can help students with little or no money raise the funds needed to attend college. Different loan programs may be used for different types of education, but many government loans can provide funding for tuition as well as living expenses.
Unfortunately, loans typically go into repayment within a year of graduation, often long before a student has time to generate income sufficient to living expenses and loan repayments. Government loan funding for students can also cause lifelong financial difficulties, since many government student loans cannot be eliminated even through the drastic step of bankruptcy. It is important to carefully consider this source of funding for students before accepting loans, since by taking the loan, the student may find him or herself in debt for many years following school.