What are the Different Types of Fire Pit Accessories?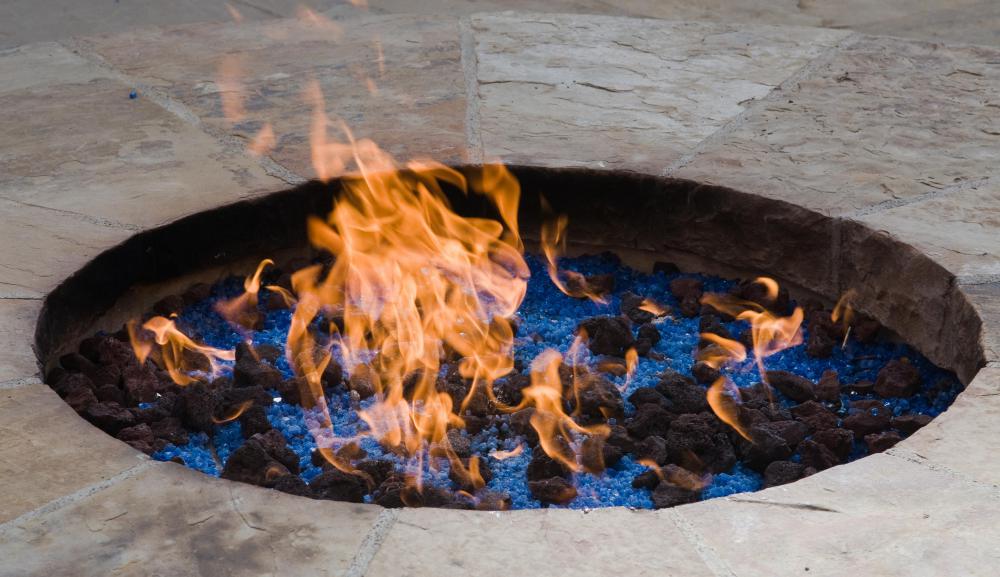 Covers are popular fire pit accessories, as well as other items that are functional in some way. There are also purely decorative fire pit accessories, such as fake logs that are not designed to burn. In addition, some fire pit accessories are essentially safety devices, such as screens to prevent small bits of burning material from exiting the pit area. The accessories available for a specific fire pit vary depending on the type, such as a gas-burning pit or the more traditional wood-burning pit. For example, a fire pit cover is generally a standard accessory compatible with all types of fire pits.
Decorative fire pit logs are similar or in some cases even the same as decorative indoor fireplace logs. They are designed solely for aesthetic purposes rather than being burned. These logs are generally available in various sizes, woods, and finishes. Often, the manufactures take great care to preserve the wood's appearance by carrying rather than dragging the logs out of the forest after cutting them and paying special attention to further transportation. Some decorative fire pit logs may even be made from metal to be used in gas pits.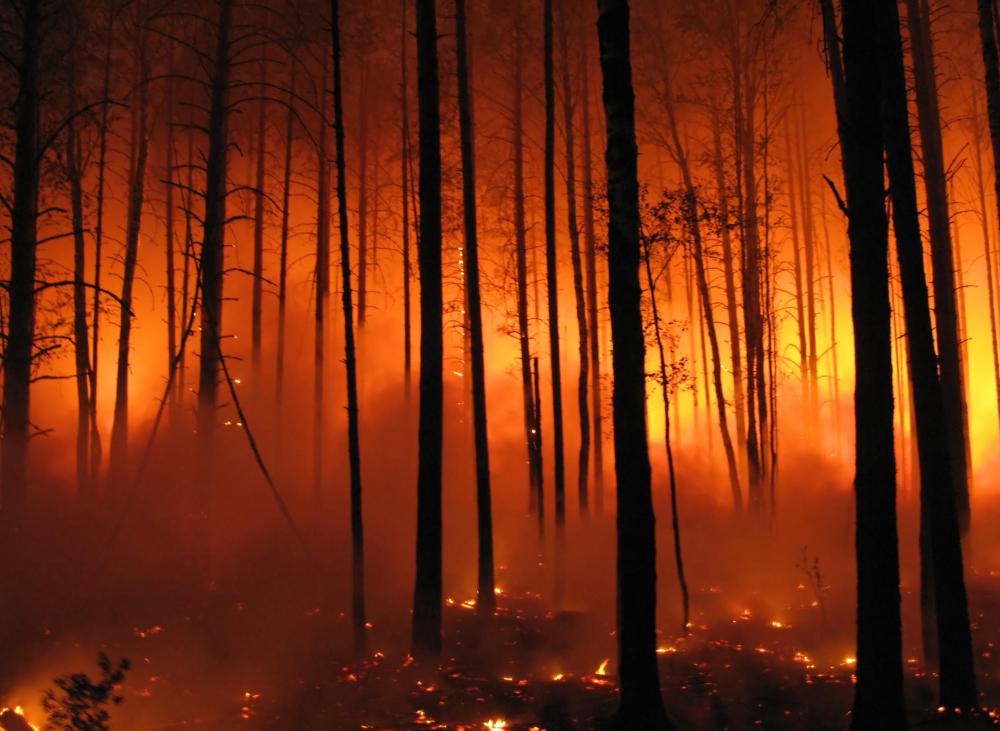 Other fire pit accessories that may be considered important by fire pit enthusiasts are fire pit screens. This accessory is a safety device that prevents those who are enjoying the fire pit from being harmed by stray sparks and burning debris that pops out of the fire. Fire pit screens are typically made of iron or steel and are usually painted with a heat-resistant paint to avoid the appearance of excessive wear. These screens are typically designed so that people can look at the fire within it and enjoy the warmth it is radiating, and they can be compared to a window or door screen in this regard. In order to safely enjoy the benefit of using a fire pit screen, it is often suggested that it be acquired specifically to suit the size of the fire pit it will be paired with.
Yet another fire pit accessory that is often considered to be particularly useful by enthusiasts is the fire pit cover. A fire pit cover can be described as being similar to a car cover, as its primary goal is to prevent the item occupying it from being worn by the elements. These covers are often made out of polyester material blends or vinyl, but are also sometimes made out of materials that do not stand up to the elements as well. Fire pit covers usually have a built-in apparatus such as a draw string that allow them to be secured to the fire pit.
A fire pit.

Fire pit accessories include logs.

Fire pit screens prevent flames from escaping and starting a forest fire.