What are the Different Types of Financial Aid for Students?
Financial aid for students entering college comes in two separate categories, either in the form of an award, or on a self-help basis. Financial aid for students in the form of an award does not need to be paid back. Awards include aid provided by educational institutions or charitable organizations in the form of scholarships. Self-help aid includes government backed loans, as well as work-study programs.
Grants and scholarships that do not need to be repaid are wonderful forms of financial aid for students. These are generally awarded to the student based on the student's academic record, leadership skills, or athletic ability. The qualifications needed for a grant or scholarship tend to be very competitive, since the quantity of the awards is strictly limited. Some grants and scholarships are very specifically limited to candidates from specific ethnic, religious, or geographic backgrounds.
Students may apply for self-help aid in the form of a student loan or a work-study program. Loans may be applied for directly through the school, or through a private financial institution. Student loans are usually set up so that the student may borrow the money while attending school, but they are not required to pay the loan back until after they have graduated.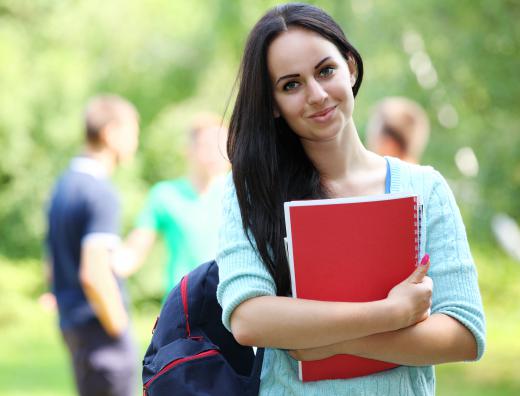 Depending on the type of student loan, interest may or may not need to be paid while the student is in school. Various student loans are set up for parents to borrow for their son or daughter while they attend college. Most student loans that have a strictly enforced maximum amount that can be borrowed, although exceptions may be made for medical students.
Work-study programs are sometimes set up on campus or nearby, making it convenient for the student to remain employed while attending classes. The student's income is then placed into their account to help pay for college expenses. These type of programs are offered to undergraduate and graduate students, and tend to coincide with some sort of community service. Any student interested in applying for a student loan or a work-study program must first complete the Free Application for Federal Student Aid (FAFSA) to determine their eligibility.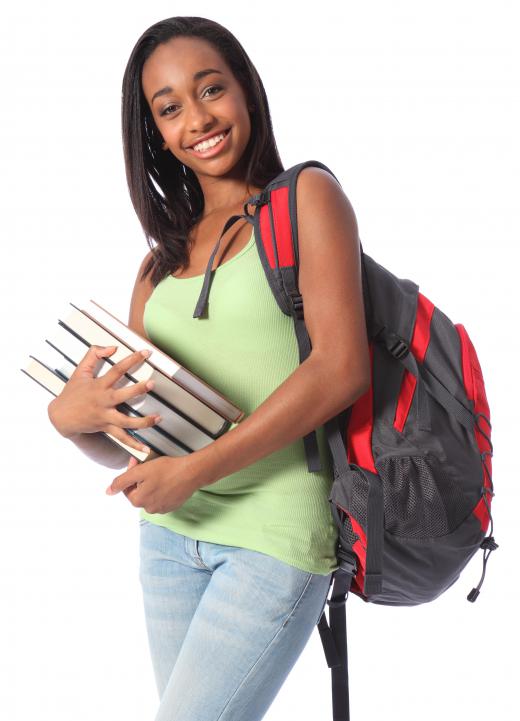 Financial aid for students can come from a variety of sources. Private aid may be discovered within the student's home community and information can be found through the local Chamber of Commerce, or in a guidance counselor's office. Institutional aid may be provided through the school in which the student is attending. Each institution has a financial aid office that can be contacted for information. State and Federal aid are offered with various stipulations, and certain requirements must be met in order to benefit from each type of financial aid for students.
AS FEATURED ON:
AS FEATURED ON:






By: Intellistudies

Students might get grants or scholarships to assist with costs.

By: opolja

Many students find the financial demands of college challenging and may apply for financial aid.

By: Mellimage

Scholarships are one form of financial aid.

By: Darrin Henry

Financial aid may help cover costs of tuition, textbooks and other expenses.

By: John Johnson

Scholarships may be given to student athletes.