How can I Find College Funding?
Securing college funding is an important concern for parents and students considering the cost of college has historically risen far more than the standard rate of inflation. Even with college costs on the rise, there are multiple ways to fund the cost of secondary education. The most often tapped sources of college funding are federal student aid, private loans, scholarships and employer tuition reimbursement.
Many countries offer some form of student aid to their citizens who wish to pursue higher education. Traditionally, student aid is awarded in the form of grants or loans and will depend on family income or the student's income if he or she is an independent student. Grants are reserved for the neediest of families, while student loans that may be subsidized by a country's government are available to more income levels. It is important to check if your country has a federal aid program and follow the appropriate application procedures to secure the most college funding from the government.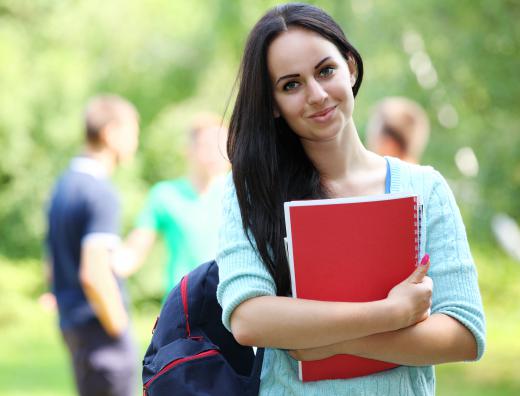 For students' families who have higher incomes and do not qualify for government assistance, one option to secure college funding is by taking out a private loans. Private loans are most often made by banks, but occasionally may come from other sources such as another family member. When investigating your options for a private loan through a bank, you can assume that your loan will be credit-based. You must have good credit or a creditworthy co-signer in order to be approved for a private loan.
The best way to fund college costs is the kind of college funding that you don't have to pay back, which are called scholarships. Companies, organizations, secondary schools, individuals and almost any type of group that you can think of offer scholarships to college-bound students. Scholarships are given out for a variety of reasons and will vary in amount and length. Scholarships may be given to a student because of his race, religion, sports ability, academic achievement, political affiliation, group affiliation and a variety of other reasons. Sometimes scholarships are for a semester, a year or for all years of higher education. Scholarships that are longer than a year typically require a minimum grade point average or college funding will be pulled.
Another way to fund college without having to pay it back is through your employer. Many employers offer tuition reimbursement for part-time work and they employ college students for this purpose. Check with your current or a potential employer for a tuition reimbursement opportunity to help with college funding.
AS FEATURED ON:
AS FEATURED ON:






By: opolja

Many students find the financial demands of college challenging.

By: Igor Mojzes

Some companies offer tuition reimbursement agreements to employees interested in furthering their education.

By: seandeburca

Some companies and civic organizations offer college scholarships based on merit and need.

By: Nicholas Piccillo

Some students pay for college using a sports scholarship.

By: mocker_bat

Admissions counselors might be able to recommend different scholarships a student should pursue.