What Are the Different Types of Financial Aid for Cosmetology School?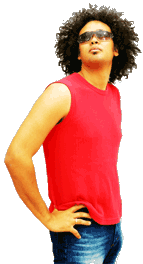 Students need not let the cost of cosmetology school deter them from attending, because there are many forms of financial aid available to help pay for tuition. One of the most desired types of financial aid for cosmetology school is a grant, which is usually offered to students based mainly on financial need and does not need to be paid back. Another form of free money — in this case, money that doesn't have to be repaid — is a scholarship, which is usually offered after the school considers both the financial need and the achievements of the student. Those deemed ineligible for free money may instead be offered loans, which will need to be paid back after school is completed. Some students can afford to pay at least some money while they attend school, though, which is why cosmetology schools sometimes offer payment plans with no interest added.
Grants are highly desired because students do not have to pay these back, allowing them either to attend school free or have at least part of their tuition covered. Many schools help students find financial assistance after they apply to the college, so students aren't always left on their own to search for grants. Those who display an obvious need for financial aid for cosmetology school will be offered this kind of assistance first, but any student can apply for grants on his or her own. Students who apply for grants can expect to be asked for evidence of their financial need and may need to complete an interview before a decision is made.
Scholarships work much like grants and do not need to be paid back, but they often are given based on a combination of financial need and achievement. For example, the requirements of a scholarship may include both a high grade point average in high school and evidence of income low enough to prevent the student from paying his or her own tuition. This type of financial aid for cosmetology school may come from private donors who have an interest in this particular field or benefactors who offer scholarships to students who want to receive some form of higher education. Students are encouraged to apply for several scholarships, because there often is a lot of competition for free money for school.
Not every student will be offered a grant or scholarship, even if he or she can demonstrate financial need. Such students have other options, such as loans that can be paid back after school is completed. Most lenders require students to enroll in an accredited school before receiving this type of financial aid for cosmetology school, so it is important to ensure the school has accreditation before applying. Student loans are usually given based on financial need rather than merit and usually accrue interest after school is completed; the sooner students can pay off such loans, the better their financial situation will be.
For some students, the thought of paying interest on their tuition is not appealing, especially if they can afford to pay at least something for school while they attend. Some schools offer payment plans that allow students to pay as much or as little as they want every month while still in school. This form of financial aid for cosmetology school typically does not charge interest. This may be the only option for students who have been turned down for other types of aid.


Man with hands on his hips