How do I Become a Hair Stylist?
If beauty and hair care are among your interests, you may wish to pursue a career as a hair stylist. Successful stylists benefit from a flexible schedule, endless challenges, and the opportunity to open and run your own business, if you desire. Becoming a hair stylist requires training and hard work, but for those who truly love hair, it can be the gateway to a great career.
Many beauty or cosmetology colleges require a high school diploma or equivalency certificate. If you are still in high school, consider taking basic classes in hair design or styling at a local community college until you graduate. Alternatively, try to get a part-time job as a receptionist in a hair salon. This can give you vital customer service and salon experience, which may help you land your first job.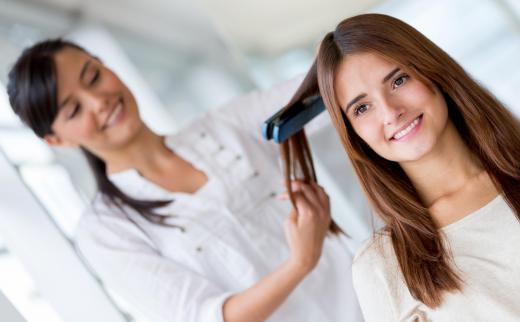 Apply to a hair stylist school. These institutions range in size from a few dozen to a few hundred students, and may offer varying degree or certificate programs. Tuition for a hair design school depends on the length of the program, but is typically around $10,000 US Dollars (USD.) Accredited institutions will often allow you access to government student aid programs. You may even be able to secure housing, job placement, and living expenses, depending on your school's financial resources.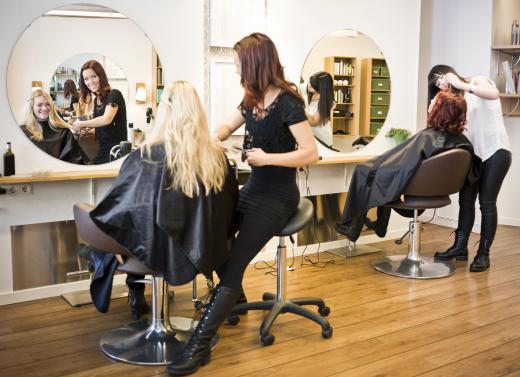 During school, take as many extra classes as you can to get ahead of the game and become the best hair stylist you can. Learn how to deal with a variety of hair types and styles. Training as a colorist can help you get work as dyeing and high-lighting hair, so be sure to study as hard as you can. Most beauty schools offer a variety of theoretical and practice classes before letting students loose on customers, but in no time you will be dealing with real people and real hair issues.
After graduation, check local listings for available jobs as a hair stylist. Many salons rent out stations to individual stylists, meaning that you pay the salon a certain portion of your earnings each month. Others may want you as a full-time staff member than can be assigned to any client. You can also try to apprentice yourself at a major salon as a junior hair stylist; this will give you even more time to learn from a master and hone your skills, but you may be stuck with menial jobs at first.
If you are able to save money, you may be able to open your own salon. Even if you just can afford one chair and one mirror, you can start a business that can eventually grow as large as you want. Start offering discounted cuts to friends, neighbors and family, and hope that word of mouth will spread about your business. If you are a talented stylist, the haircuts you give are your best advertising, as everyone will want to know who gave their friend the perfect cut. As long as you have studied hard and can apply your new skills, you may soon have a line out the door of excited customers.


By: kornienko

Hair styling products.

By: mh-werbedesign

Hair stylists often receive an education at a cosmetology college.

By: Andres Rodriguez

Hair stylists may start out with simple tasks like flat ironing and blow drying.

By: gemenacom

Most hair salons rent out stations to individual stylists.