What Are the Different Types of DIY Kits?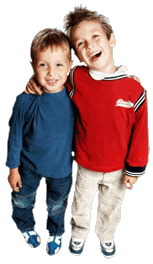 There are many types of DIY kits appropriate for different age levels and projects. Common types of DIY kits include those for small crafts, science projects, and clothing. Larger projects are usually undertaken with instruction manuals, but there are DIY kits for making structures like houses and cabins. Essentially, any project for which materials, tools, and instructions can be transported to a consumer can become a kit of this type, but some kits are much more popular than others and thus more common.
Some of the most common types of DIY kits are for making small crafts like jewelry, weavings, or rugs. These items may conform to a predetermined design or may involve more artistic skill on the part of the crafter, but usually all components needed to create the craft are included in the package. Typically, replacement materials can be obtained, and the same tools can be used to make additional items using the kit's instructions.
Science projects are often sold as DIY kits, and this type of kit is usually used a set number of times. For example, a DNA testing kit might be made for single use only, and a general chemistry kit might have a number of different projects. These projects are different than other DIY kits because the end result is usually knowledge rather than a usable product, although many of these items are designed so that a finished product may be involved.
Kits that are used to make food are very popular and can range from highly complex to very simple. For example, cookie-making kits are usually straightforward and could be duplicated using ingredients bought from a store, but cheese-making kits often have more complex elements and special tools. Wine, beer, and alcohol distillation kits may be sold as well, although these are not always legal.
Large kits have been used historically to make buildings and even cars. Projects of this type sometimes necessitate the use of outside help for certain steps in the process and are thus not fully do-it-yourself. For example, a cabin kit may require a person to hire a professional electrician or contractor at some steps in the process in order for the finished product to be safe. The quality of the finished products made by these kits may vary.
Any item that can be made can be produced as a kit, but consumer demand for these items limits the varieties of kits available. Sometimes, a special custom project including all tools and materials can be specially ordered by contacting a company directly. Even so, it may make more sense financially to simply collect the necessary tools, materials, and instructions rather than buy them prepackaged.


Two young boys