What Are the Different Types of Cosmetic Surgery for Women?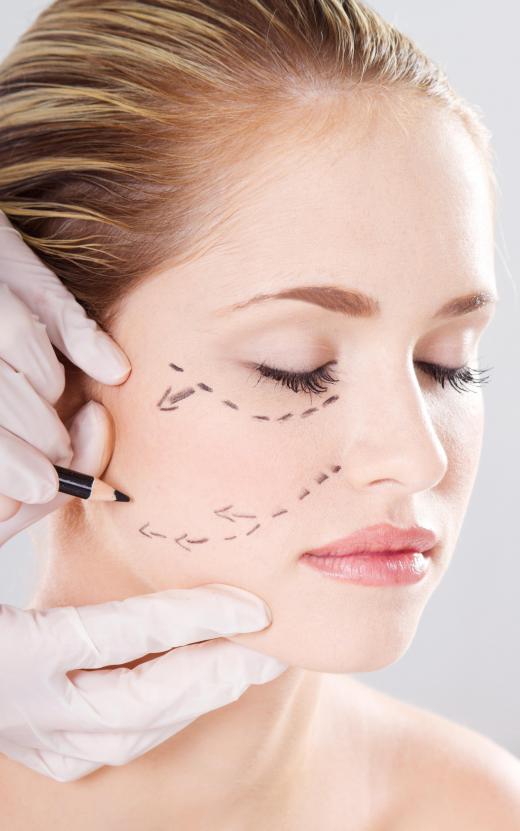 Types of cosmetic surgery for women range from purely cosmetic to more reconstructive in nature. Cosmetic procedures often involve lifts, tucks and contouring, while reconstructive procedures often focus on restoring or creating a natural appearance in the wake of surgery. Cosmetic surgery for women can also revolve around body sculpting, whether it be liposuction to remove fat or body contouring after major weight loss.
Facial procedures are options for cosmetic surgery for women, such as a rhinoplasty, facial implant or facelift. Rhinoplasty is used to correct a variety of nose conditions, including an undesirable shape or hump. A facelift tightens and firms the skin on the neck and face. Blepharoplasty is another common cosmetic surgery for women, and the procedure removes fat and excess skin from the eyelids that often develop with age. Other facial cosmetic surgeries include brow lifts and chin and lip augmentations.
Cosmetic surgery can include arm, body and thigh lifts. Arm and thigh lifts remove excess skin and fat to reshape the arms or thighs so they appear more proportionate and toned. The lift also can add contour and smooth the skin. A body lift aids the tone and shape of underlying tissue and removes sagging skin and fat. A tummy tuck, also called abdominoplasty, also removes excess skin and fat to create a smoother abdominal profile. The procedure is also often used to repair separated or weakened muscles.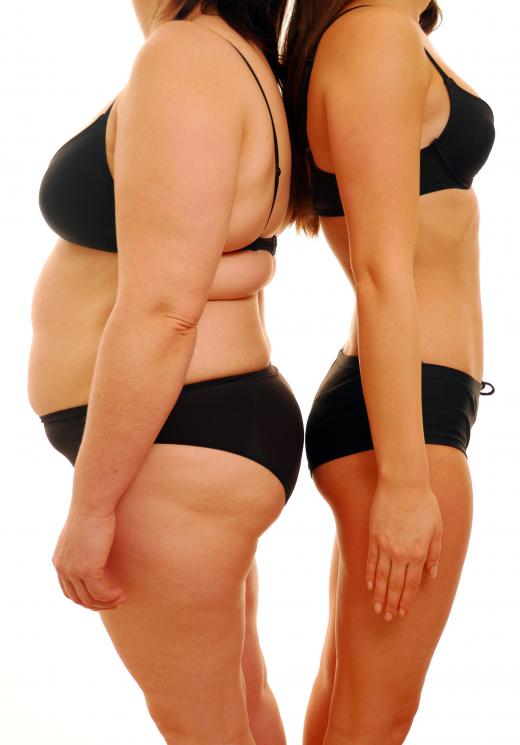 Breast lifts and augmentations are other types of cosmetic surgery for women. For breast augmentation, or augmentation mammaplasty, a surgeon will use implants to create larger or fuller breasts. Surgery for a breast lift, or mastopexy, is performed to firm and raise breasts. This is done by tightening tissue and removing excess skin to reshape and support the breasts.
A breast reduction, also known as a reduction mammaplasty, involves removing excessive breast skin, glandular tissue and fat. This cosmetic surgery for women is designed to give a more proportionate appearance. It also is performed to reduce discomfort often associated with massive breasts. After a mastectomy operation, breast reconstruction is an optional cosmetic surgery for women. The reconstruction is done to restore the appearance of the breast.
Several types of cosmetic surgery for women address skin issues. Some options include laser peels, laser skin resurfacing and cellulite treatment. Injections of cosmetic chemicals, such as botulinum toxin, are used to temporarily lessen forehead creases, frown lines and crows feet. Surgeries for scar minimization are other cosmetic surgery options for women. Creating texture and skin tone to match the area around the scar can help to make it less noticeable.


By: michaeljung

The main objective of cosmetic surgery is to enhance the physical appearance of the patient.

By: ipag

The most common type of cosmetic procedure, Botox injections have been used to eliminate wrinkles.

By: Gennadiy Poznyakov

Cosmetic surgery is a type of surgery performed to enhance an individual's appearance in some way.

By: hartphotography

Liposuction is a type of cosmetic surgery for women.