What Is the Difference between Reconstructive and Cosmetic Surgery?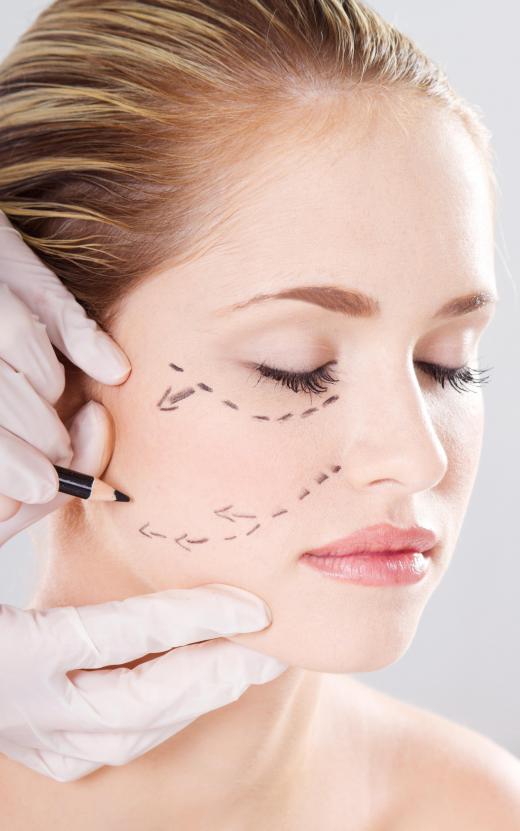 The difference between reconstructive and cosmetic surgery hinges on whether an operation corrects a physical abnormality affecting health or if the surgery simply enhances appearance. Some types of plastic surgery serve dual purposes after injury or disease and might be considered both reconstructive and cosmetic surgery procedures. When cosmetic surgery corrects a deformity from cancer treatment, for example, it might fall under the category of reconstructive surgery.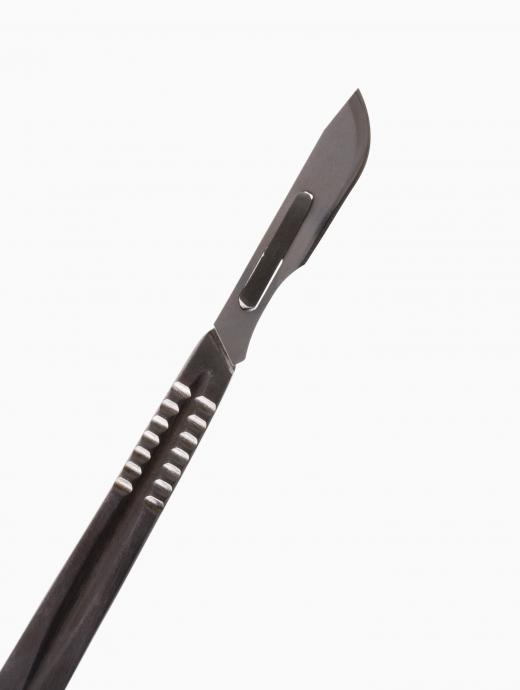 Both reconstructive and cosmetic surgery can be performed on various parts of the body. A breast enlargement is one of the most common forms of cosmetic surgery via silicone or saline implants. These procedures might be deemed reconstructive and cosmetic surgery after a mastectomy to treat breast cancer. While breast enlargement might improve a woman's self-esteem, reconstructive surgery after mastectomy essentially replaces lost tissue removed due to disease.
Breast reduction surgery also falls under reconstructive and cosmetic surgery categories. A woman might choose cosmetic surgery because she receives unwanted attention for her overly large breasts and hopes to improve her overall appearance. Other women might suffer back pain and breathing problems when their breasts are too large for their frames. The condition might prevent them from performing normal activities and create poor posture that affects their skeletal systems.
Reconstructive surgery addresses birth defects, injury, and disease that leaves the body flawed. A septoplasty nose surgery corrects an abnormal bone in the nose that may cause breathing difficulties. Cosmetic nose surgery, called rhinoplasty, reshapes the nose to improve its appearance and makes it more proportional to other facial features.
Ear surgery, called otoplasty, generally corrects overlarge ears that may stick out and cause embarrassment. The ears can be reshaped or pinned back to make them less prominent. When ears become deformed after an accident or injury, reconstructive surgery might correct defects.
Most facial surgery is considered cosmetic. Procedures include cheek or chin implants, lip augmentation, and surgery on the eyes. Some people want excess tissue removed from the upper eyelids or bags reduced under the eyes. Eyebrows and foreheads might also be lifted to address sagging or drooping that occurs with age.
Body cosmetic surgery removes unwanted fat via liposuction in areas where fat accumulates. Common liposuction treatments involve the stomach and thighs. These cosmetic surgery procedures reshape the body and may be done in tandem with other surgeries. Someone who undergoes liposuction might also get a tummy tuck to tighten abdominal muscles, creating a flatter stomach.
Flap surgery is another operation that might be done as reconstructive and cosmetic surgery. If skin on one part of the body was removed due to disease, healthy skin can be taken from another area to repair the damage. Hair flaps commonly address balding by transferring skin containing hair follicles from one part of the head to another. This procedure is considered cosmetic surgery.


By: michaeljung

A woman preparing to get cosmetic surgery.

By: iofoto

A scalpel is a small, sharp knife that is used in surgeries to make incisions.

By: Gina Sanders

Cosmetic surgeons generally focus on improving someone's appearance, while reconstructive surgery usually refers to restoring features that have been damaged in accidents.

By: Gennadiy Poznyakov

Both reconstructive and cosmetic surgery can be performed on various parts of the body.