What are the Different Site Engineer Jobs?
Site engineers often specialize in one area of engineering and may be able to find jobs throughout the world. While they may coordinate regularly with home office personnel, these professionals often work at the locations of current or developing projects. Such industries as civil, electrical and construction engineering are likely to offer opportunities for on-site project management. People in these positions are likely to supervise construction of roadways, energy platforms or buildings. Site engineer jobs in forensics and chemical engineering often investigate accidents and manage material warehouses respectively.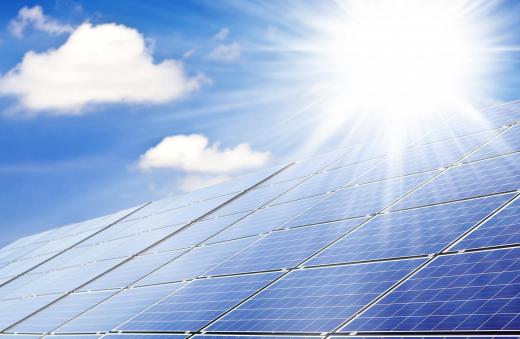 This type of engineer usually work from portable or temporary work stations erected on-site at current projects. These positions differ from in-house engineering jobs in that they often provide direct leadership of the project. With environmental engineering, for example, some staff engineers may remain in the office to write reports and attend project meetings. Others, however, may work directly at the site to oversee operations and keep the project on schedule.
Many different industries employ site engineers for their professional knowledge and project management skills. A sample site engineer job description may include the following responsibilities: design temporary construction facilities and utilities until the project is complete, interpret client needs and deploy resources accordingly and explain daily work plans to team members. To obtain a site engineer job, candidates may need a four-year degree in engineering, knowledge of computer software applications and supervisory experience.
Civil engineers often design and maintain those elements crucial to community or city infrastructures. Buildings, public roads, bridges and dams are common examples, although civil engineers may also work with nuclear energy. Unlike entry-level positions in this field, civil site engineer jobs often require a daily presence at the actual project. Responsibilities may include coordinating and overseeing road work, equipment acquisition, and quality control execution. Developing and managing project scopes, schedules and expenditures may make up additional duties.
Renewable energy is an industry that primarily seeks to expand the world's energy mix. Solar power is one area in which renewable energy often concentrates. Electrical site engineer jobs may thus be available with companies that develop and manufacture solar modules for utilities plants. Functions may include providing electrical design and testing support to facilitate the operation of solar power facilities. These positions may also perform electrical engineering calculations, conduct ongoing site assessments and design and manage the work performed by electrical engineering consultants.
Engineering firms may provide design, construction and maintenance services to both government and private-sector clients in many different industries. Construction site engineer jobs within such firms may therefore encompass a wide variety of duties and projects. In addition to providing technical guidance, these positions may also develop plans for heavy machinery, assure field work is compliant with local or national codes and obtain permits and construction licenses as needed. Job duties may also include daily inspection of field work and altering drawings to reflect as-built conditions. Construction site engineers are likely to interface with home office staff members to solve technical field problems.
Forensic engineering is a professional field that often determines causes of fire, failures and accidents. Office complexes that house several different businesses, for example, may experience inexplicable hazards that lead to fire. In this instance, site engineer jobs are designed to accurately process fire and accident sites according to local or national standards. To determine causes, these positions may conduct laboratory analyses, locate witnesses for relevant testimonies and reconstruct accident scenes.
Chemical management companies may have facilities in multiple, widespread locations. Chemical site engineer jobs may therefore be available at each facility to provide accurate and timely feedback to the home office. Responsibilities of these positions may include managing warehouse operations, developing cost savings projects and identifying and disposing of expired materials. Such jobs may further prepare and inspect materials for delivery to the home office, maintain inventory levels and comply with local or national chemical ordinances.


By: Minerva Studio

Site engineers work at project sites.

By: Ramona Heim

A site engineer might work at a solar power facility.

By: Superingo

Site engineers may supervise construction sites.

By: JackF

Site engineers may work from portable or temporary work stations erected on-site at current projects.