What are the Different Payroll Administrator Jobs?
In many cases, payroll administrator jobs are designed to process employee paychecks. A number of different work environments may be available for such positions, including manufacturing facilities, hotels and boutiques. These positions may work individually or be part of a larger department, such as accounting or human resources. Large corporations may require more than one payroll administrator and thus employ payroll supervisors as well, or some may opt for the services of a regional payroll provider. Different qualifications are likely to exist with each position, as certification requirements often differ among nations and many payroll software platforms exist.
A payroll administrator job description may require candidates to maintain payroll-related records and file tax reports. Responsibilities relative to payroll may include processing voluntary and involuntary deductions, including levies and garnishments. This position is further likely to prepare accounting transactions and documents, implement and update payroll procedures and remain current with local and national laws concerning employment practices and taxes.
Employees within a manufacturing facility often use a time clock to record arrival and departure times. Payroll administrator duties within this capacity may therefore include managing the time clock and maintaining production records and timesheets. This role may also help employees meet goals for production hours or implement company rules concerning overtime and daily work breaks.
Hotels, small convenience or grocery stores and boutiques may combine multiple accounting functions into one position. In this manner, the payroll administrator job is likely to manage employee payroll and also verify daily bank deposits, audit cash registers and reconcile monthly bank statements. This position may work closely with the company controller to ensure all accounting duties are handled appropriately.
Another department with which payroll administrator jobs may be combined is human resources. The administrator may thus ensure payroll is managed in accordance with other duties. Responsibilities may include creating job descriptions for a company's positions, developing a recruitment plan for each position and performing initial interviews for potential candidates. This position may also participate in annual staff reviews, manage the company's 401(k) program and administer employee benefits.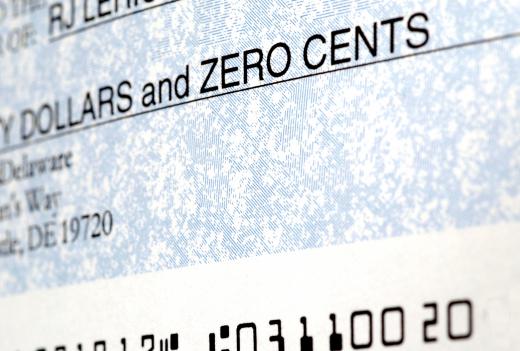 Large companies with thousands of employees may require a payroll department. Supervisor payroll administrator jobs may be available in such environments to delegate tasks and ensure timely payroll processing. As such, this person likely develops and manages all functions relevant to the organization's payroll processing objectives. He or she may maintain auditing records and monitor regulations from local or national governmental agencies. This position also likely devotes time to payroll strategy and planning while overseeing a payroll management team and its respective staff members.
Payroll administrator jobs may exist with regional payroll providers that handle multiple client accounts. These companies often perform payroll functions for corporations in order to mitigate paperwork problems, reduce overhead costs and provide management reports. In addition to actually processing and printing checks, payroll providers often issue employee earnings statements, department summaries and notifications of tax liabilities. Payroll administrator responsibilities may thus include selling services to clients, managing multiple payrolls from a satellite location and fielding questions. These individuals are also likely to act as customer service representatives, where they collect data and resolve concerns.
One can expect different payroll administrator requirements depending upon the region of residence and employer. Knowledge of payroll-specific software may be helpful, in addition to high-accuracy data entry skills and the ability to manage sensitive information. Certification tends to be a primary qualification for many payroll administrator jobs. For example, the Canadian Payroll Administration offers certification for both the Payroll Compliance Practitioner and the Certified Payroll Manager. Residents of the United Kingdom can earn the Certified Payroll Administrator certificate, and those in the United States can pursue the Certified Payroll Professional credential or the Fundamental Payroll Certification.
AS FEATURED ON:
AS FEATURED ON:






A payroll administrator may be tasked with managing a company's punch system.

By: Hedgehog

A payroll administrator selects a company's time management software.

By: MaryPerry

Handling the company's 401(k) program is one function of a payroll administrator.

By: robert lerich

Payroll administrator jobs are designed to process employee paychecks.