What are the Different Marketing Director Jobs?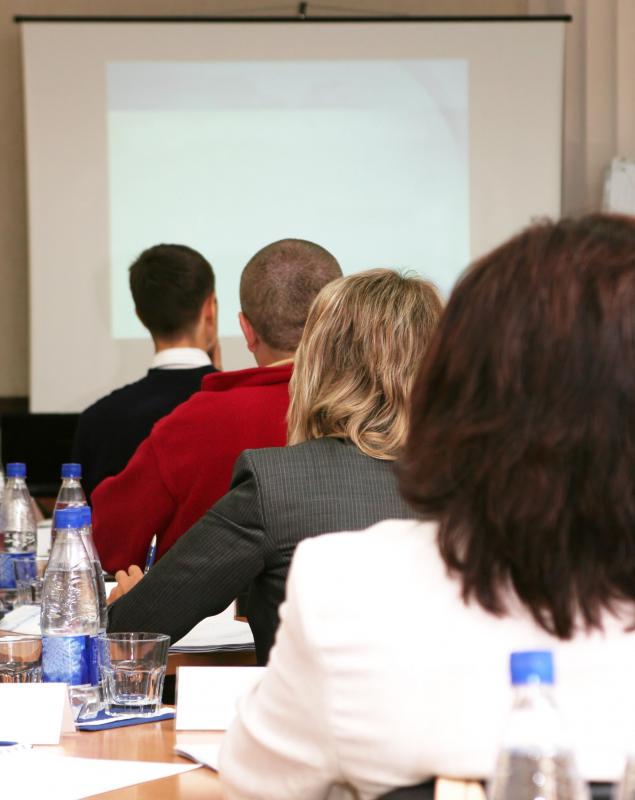 A marketing director takes responsibility for a company's marketing, advertising and public relations needs. The director implements and manages a marketing program and advertising campaign using several strategies and types of media. Marketing director jobs also involve the creation of a presence and image for a company, so these professionals must be well-versed in public relations efforts. Rather than selling, marketing director jobs involve establishing a company's reputation and directing potential clients to the business.
A director of marketing job involves managing and increasing incoming business as well. Most marketing director job descriptions ask for an organized, detail-oriented person who can accomplish goals systematically. Specific plans to increase business by promoting company awareness is a big part of marketing director jobs. A marketing director job description is likely to ask for a candidate with a background in marketing, not sales. Marketing is a field that lays the groundwork for sales; sales is the second step that involves capitalizing on opportunities for revenue growth that arise from marketing efforts.
Marketing director jobs can be found in a variety of sectors in the workforce. Essentially, any company that participates in client or business outreach can have a need for a marketing director. Depending on the industry and the size of the company, a marketing director job may encompass marketing, advertising, public relations and promotion, or there may be several professionals assigned to each of these areas within a business. When trying to decide if a company needs a marketing director, factors such as methods for creating sales, changes that are needed and opportunities for growing the business should be considered. A company should approach the filling of marketing director jobs by keeping in mind the problem the business needs to solve and the best way to solve that problem.
Director of marketing jobs are unique positions within a company because marketing directors maintain a delicate balance between company and customer loyalty. The marketing director is responsible for finding out what clients want and the best way to provide those services while keeping in mind the company's financial and other boundaries. Daily tasks of a marketing director include creating and managing a company's marketing plan, implementing a marketing budget, developing client surveys, soliciting requests for proposals (RFPs), writing proposals, making client presentations, creating client contact systems, improving communication and maintaining a marketing database. Marketing director jobs require a bachelor's degree in marketing, communications or business. Marketing directors can be found in any professional services environment.
By: Dmitry Goygel-Sokol

Marketing directors must be able to effectively communicate different sales strategies with company executives.