What are the Different Healthcare Assistant Jobs?
A number of healthcare assistant jobs exist for people who wish to work in the healthcare field without becoming a doctor, dentist, or registered nurse. Healthcare assistant jobs include working as a nurse's aide or a medical assistant. The various healthcare assistant duties may range from performing administrative tasks such as keeping track of patients' files to performing simple medical procedures on patients, including taking blood or administering vaccinations. A person may need to receive special certification beyond on-the-job training or a diploma.
Healthcare assistant jobs can be found in private doctor's offices or large hospitals. A few healthcare assistants work in nursing homes and long-term care facilities. Some healthcare assistants may work in specialized settings, such as podiatrist's or ophthalmologist's offices. Working in a specialized medical setting usually requires more training than working in a general hospital or doctor's office.
Administrative healthcare assistant jobs often involve ordering labs and tests for patients, communicating with insurance companies, and keeping track of a patient's medical file. Some administrative healthcare assistants may also schedule patients' appointments and perform receptionist duties. Others may handle billing.
A person who works as a clinical healthcare assistant may be responsible for taking a patient's vital signs at the start of a visit. She may also take blood and urine samples and help the doctor in the examination room. In some special circumstances, a clinical healthcare assistant may be permitted to administer medications to a patient. Sterilizing equipment and cleaning examination rooms may also be part of her job.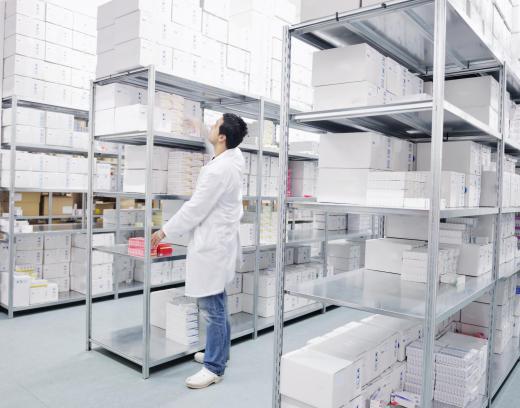 Specialized healthcare assistant jobs usually have more responsibilities. A podiatrist's assistant may help him during foot surgery or may take X-rays of a patient's foot. Optometric and ophthalmic assistants can show patients how to put in contact lenses or how to apply eye drops. They may also assist the doctor during eye surgery.
Training and licensing for healthcare assistant jobs vary from location to location. Some assistants may learn on the job, while others attend a two-year degree program. During a program to become an assistant, a student will learn to perform clinical procedures, study human anatomy, and how to perform administrative tasks. After training, an assistant may wish to receive certification to prove that she has the skills and abilities required of the position. A few states, such as Washington, require healthcare assistants to receive a special license before they can perform certain tasks, such as administering vaccines.
AS FEATURED ON:
AS FEATURED ON:






By: angellodeco

Healthcare assistants may take blood and urine samples from patients.

By: .shock

Some healthcare assistants may be tasked with ordering medical supplies.

By: Monika Wisniewska

Many podiatric assistants receive on-the-job training.