What Are the Best Tips for NCLEX® Review?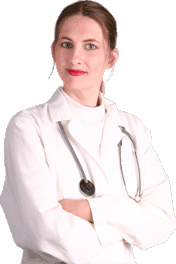 The National Council Licensure Examination (NCLEX®)is a test that all aspiring nurses must take to legally practice as nurses in the United States. There are two different versions of this exam, one for registered nurses and one for practical nurses. NCLEX® review refers to any methods students take in order to prepare for the exam and may include using prep books, courses, flashcards, and software. The best tips for NCLEX® review may require an individual to determine which study methods work best for his or her learning style. Creating study groups and scheduling enough time to fully prepare for the exam can also be helpful in achieving a satisfactory score.
Learning styles differe naturally among potential test takers. For example, some people learn best when they are reading, recording, and memorizing information. For these people, the best NCLEX® review might include accessing a number of related books and copying information that they expect might be on the exam. For others, listening to information helps them to remember important facts. In these cases, a good review method might be to access recordings of crucial information and concepts, to read aloud, or even to find a study partner with whom to read from NCLEX® books.
Many aspiring nurses form study groups with classmates to engage in NCLEX® review. Study groups can be beneficial for a number of reasons. Many review resources can be quite pricey. Students who study in groups can share books, software, and other review materials in order to cut back on cost.
Study groups can also allow students to increase the number of ways in which they can prepare for the exam. Many aspiring nurses in study groups play games involving flash cards. Performing NCLEX® review with friends can make the process more enjoyable, increasing test takers' ability to stay focused on test preparation.
The NCLEX® is a difficult exam for many students. Those who wait a week or two before the exam to begin NCLEX® review often find that they have to rush to go over all of the material. This can lead to an individual developing a weaker grasp of the material and can also increase stress levels.
A good tip for review might be to begin looking at practice exams months before the test is scheduled. This method can give students time to familiarize themselves with the test and learn in which areas they need to focus the most energy. This also can allow time for students to request tutoring or enroll in review courses that can further prepare them to sit for the exam.


Nurse