What are the Best Tips for Bikini Hair Removal?
Bikini hair removal is a common personal hygiene ritual for many woman, and even some men. The bikini line is a very sensitive area, so a little preparation helps make removing hair from this area much easier. Depending on the method of hair removal, it is generally important to start by cleaning the area thoroughly, following the directions for the particular hair-removal method, and exfoliating the skin between hair removals to prevent ingrown hairs.
Before any type of bikini hair removal, it is important that the skin is clean. Washing the area with mild soap and warm water should be all that's necessary. Some experts, however, may recommend an anti-bacterial soap to help prevent infections.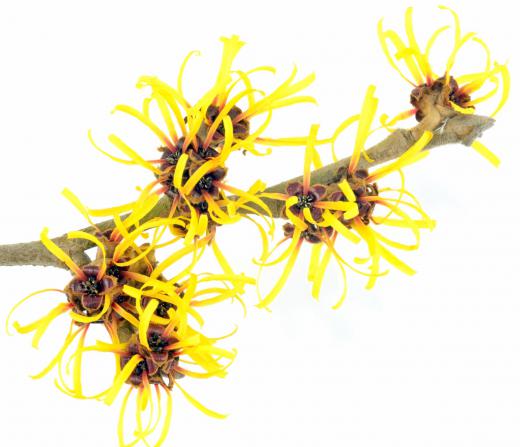 Shaving is probably one of the most common methods of bikini hair removal, since it is relatively easy, quick, inexpensive, and painless. Before shaving a bikini line, however, soaking the hair in hot water can make it softer and easier to remove. Trimming longer hair before shaving and using a sharp blade can also help. When using a razor to get rid of hair on the bikini line, many experts recommend carefully dragging the razor only in the direction that the hair grows, which can help prevent red bumps and ingrown hairs in the area.
Waxing is another popular method of bikini hair removal. Although it is considered to be more painful than shaving, the results often last much longer, since it actually removes the hair by the root. Taking an over-the-counter pain reliever roughly 30 minutes to an hour before starting can help minimize the pain, though. Applying talcum powder to the area before waxing can also prevent the wax from sticking to the skin, resulting in less pain.
Inflammation after waxing can be relieved by applying a cold compress to the area. An alcohol-free astringent, like witch hazel, should be also be applied to close the pores on the skin. This will keep dirt and bacteria out and help prevent infection and breakouts.
Ingrown hairs are a common problem after bikini hair removal. These can usually be relieved by holding a hot, damp washcloth on the affected area a few times a day. Exfoliating between hair removal will remove dead skin cells, which is the main cause of many ingrown hairs.
Depilatory creams, which melt the hairs, are another method used for at home bikini hair removal. These creams and gels are less popular, however, due to their unpleasant smells. The harsh chemicals found in many of these creams can also irritate some people's skin. Testing a small amount on the inside of the arm is recommended before using it on larger areas of the body.
AS FEATURED ON:
AS FEATURED ON:






By: dianamower

An astringent made from witch hazel can be applied to skin after hair removal to close pores.

By: Africa Studio

Many women remove excess body hair before donning a bikini.

By: pixelrobot

The inflammation caused by bikini waxing can be relieved with a cold compress.

By: April Cat

A sharp, clean razor should always be used when shaving bikini hair.