What are the Best Tips for an Internship Interview?
For many people, an internship can be a gateway to the career that they have always wanted. Even an unpaid internship can lead to a job offer if you prove yourself to the company. Of course, in order to prove yourself, you have to get hired as an intern. You should approach an internship interview the same way you would approach a job interview. Some tips for an internship interview are to find out as much as you can about the company, make sure that your paperwork is in order, discuss the internship with an adviser at your school, show up early for the interview and present yourself in a positive and professional manner.
After you put in your internship application, you should start researching the company and the position. The best way to do this is to talk to someone who actually works there. Find out what the company expects of its employees and of interns in particular. The Internet also can be a useful information resource. Many companies have a website that can tell you all you need to know to prepare for your internship interview.
Another good resource is the very job posting that led you to apply in the first place. It might be only a paragraph or two, but it can be a wealth of information. Find the key words. For example, if the posting says "Applicant should be proficient in Word and Excel," be sure to mention your experience with these programs during the interview.
At least a week before going to your internship interview, make sure all of your paperwork is in order. Many people do internships for school credit. You do not want to spend a whole semester working for a company only to find that you get no credit for it because your paperwork was incomplete. If you have an internship adviser, make an appointment to sit down with him or her and go over your paperwork.
On the day of the internship interview, pay special attention to your wardrobe. Your clothes should be at least as formal as those worn by the current employees. If everyone comes to work in suits, you should not show up for your internship interview wearing jeans, and if everyone wears jeans regularly, a three-piece suit will make you look stuffy and out of touch. When in doubt, err on the side of formality. Wearing a nice pair of slacks and a button-down shirt always makes a good impression.
Give yourself plenty of time to get to the interview site. Show up 15 minutes early. You do not want the interviewer to have to wait for you. Be polite and friendly to everyone in the office. You never know who might be a future colleague.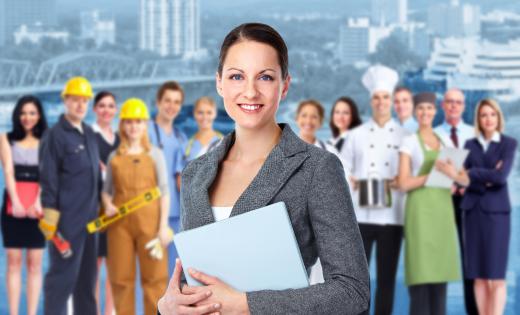 When you meet your interviewer, look into his or her eyes and smile. Give a firm handshake. This will show your interviewer that you are confident. When hiring interns, interviewers look for people who are confident and willing to learn. An internship is the bridge between school and the professional world, and your interviewer needs to know that you are ready to cross that bridge.
AS FEATURED ON:
AS FEATURED ON:






By: tsyhun

Be sure to give a firm handshake at an internship interivew.

By: nyul

During an internship interview, applicants should let the employer know they are confident and ready to learn.

By: Kurhan

An internship is the bridge between school and the professional world, and your interviewer needs to know that you are ready to cross that bridge.