What Are the Best Tips for Writing an Internship Application?
When writing an internship application, it is important to write clearly, and always use proper grammar and spelling. Any questions should be answered directly and to the point, and it should be made very clear why the applicant is the best choice for the internship. In addition, it is important to include all necessary parts of the internship application, in addition to any additional required documents, such as school transcripts or letters of recommendation.
An applicant should consider her unique skills, qualifications, and knowledge that make her the best candidate when writing an internship application, then try to communicate that information throughout the application. Typically, someone applying for an internship does not yet have much work experience, so it is important to make note of other relevant details. This information might include any difficult courses taken in high school or college, volunteer work, or any skills that may set the applicant apart, such as the ability to speak a second language.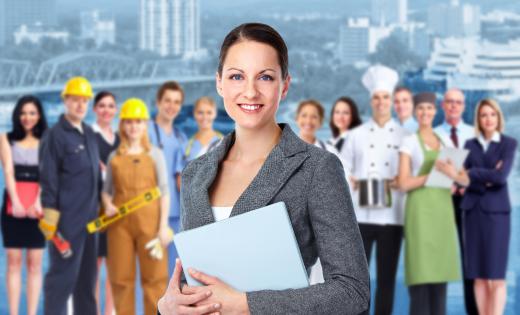 Any information provided on the internship application or in a resume should be tailored to the specific internship. This will show the ways in which the applicant is a great fit for the job. If the applicant has experience that is completely irrelevant to the internship, it may not even need to be included on the application. What to include depends on the internship as well as the experience that the applicant already has. She should be sure to include information that demonstrates responsibility and the ability to work hard; information regarding grades and current GPA is also often very helpful.
If the internship application requires an essay, the applicant should try to choose a unique experience from her life as the topic. It is important to be creative in order to stand out among the other applicants. Once the essay is finished, it is best to have another person read over it for clarity, grammar, and punctuation.
Of course, one of the best tips for an internship application is to simply follow all instructions carefully. The application should be submitted no later than the due date, and earlier if possible. Any additional materials, such as transcripts or test scores, should be included with the application as well. If possible, it is best to type the application so it appears neat and clean; otherwise, fill out the application with blue or black ink and try to write very neatly. If the company can't read the application, they will likely just throw it away.
If you are worried about any portion of your application, whether it's the essay section or a writing sample, working with a professional online writing tutor is a great way to get some pointers and a second pair of eyes on your work.
AS FEATURED ON:
AS FEATURED ON:






By: Kurhan

Any information provided on the internship application or in a resume should be tailored to the specific internship.