How Do I Choose the Best Paid College Internships?
College internships are often the first experiences that a college student will have of a traditional, "real" job. These internships allow for a comprehensive, firsthand view of the work force, allowing them to gain valuable work experience via hands-on training. Selecting the right paid college internships will require diligence and careful collaboration with the guidance counselor or college mentor. To pick the right internship, you will have to be familiar with the expectations of the position and the actual mode of compensation. Being sure not to accept an internship that will conflict with your potential class schedule is another consideration.
Make sure that the paid internship correlates well with your major. Proceeding with an internship that has little relevance to your career choice or major may set you back in the long run. The best source of information will be your college mentor or guidance counselor, as these administrative personnel will be well-versed with your needs, allowing them to connect you with opportunities to enrich your college experience. Make sure to attend any career development fairs and other opportunities that your college may offer for its students and potential employers.
Even though the word "paid" can seem attractive, realize that the employer might have a different view of financial compensation than with what you may be familiar. Some paid college internships will offer a stipend, which will usually cover the costs of transportation and/or food, while other paid college internships will actually offer compensation on a traditional payroll basis. It will usually be in your best interest to select an internship that will offer comprehensive pay.
If you are actively enrolled at school while working in this internship, then you should inquire about potential college credit. When able to earn college credit, you are able to spend more time focusing on the internship instead of worrying about carrying a heavier course-load. Working closely with your guidance counselor or advisor will hopefully connect you with an internship that will offer college credit hours.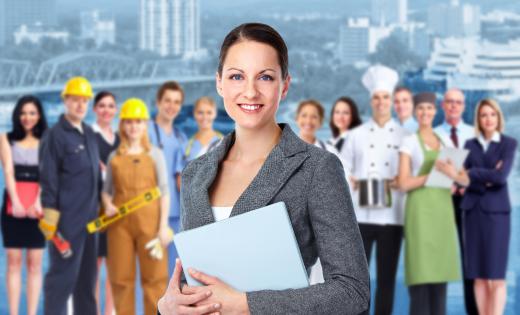 Finding an internship may be easier than you think, since many colleges actively list them on their websites. In addition, if you have worked for a company that could be well-suited for an internship, you may be able to talk with the manager or owner about the possibility of teaming up with your college or university in order for you to earn college credit. This could also potentially help you to be employed at this company in the future, since they will be able to effectively train you in the way that they operate their business, making you a valuable asset once you earn your degree.
AS FEATURED ON:
AS FEATURED ON:






By: Andres Rodriguez

A guidance counselor could assist a student in choosing the best paid internships.

By: seandeburca

Some college students take paid internships that may lead to a full-time job upon graduation.

By: Kurhan

The purpose of any internship is to gain more experience, develop additional marketable skills, and become more valuable to a current employer or future employers.