What Are the Basics of Vegetable Garden Design?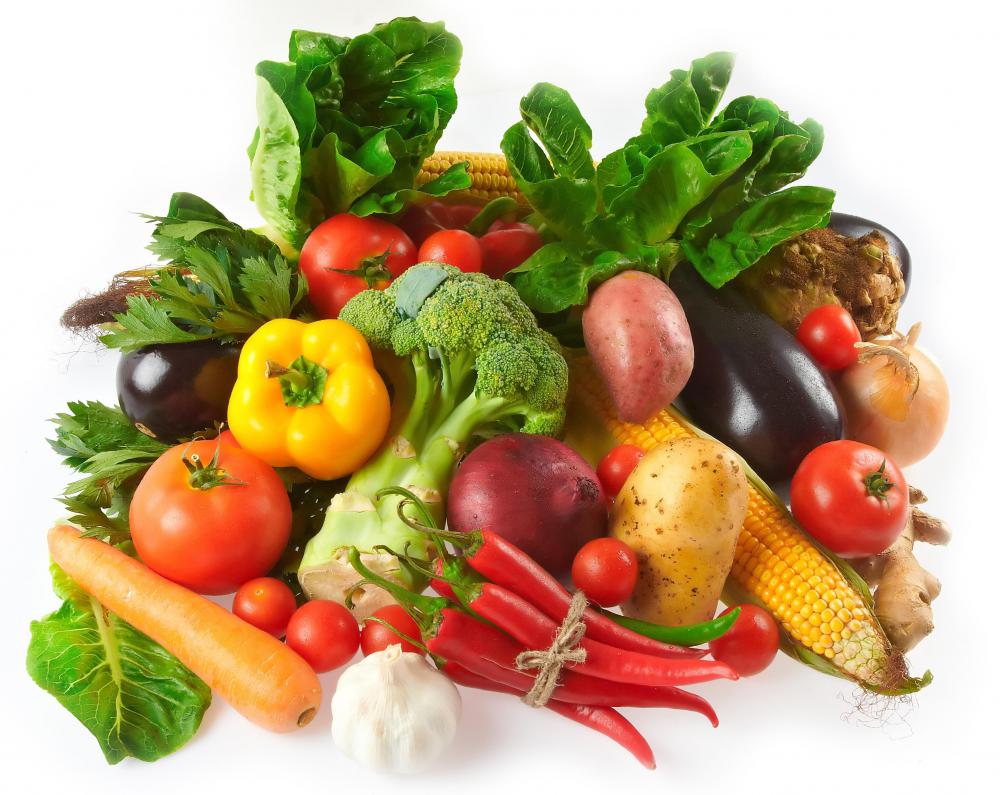 Vegetable garden design tends to depend most heavily on the nature of the available space. Traditional designs usually use a row planting method, though raised beds are often better suited to the more intensive usage of small spaces. Vegetable garden design can also take into account the location of homes and other obstructions that may interfere with sunlight. When planning on where to plant different types of vegetables, factors such as sunlight and soil drainage are often considered. Compatible plants may be placed together as well, since this can provide a natural defense against pests.
Very large vegetable gardens can make good use of row planting, which involves many of the same type of vegetable being sown in parallel rows. This is a relatively labor intensive type of vegetable garden design, and each row must be dug out either manually or with machinery. Smaller gardens can make efficient use of raised beds, which are typically used to grow plants much closer together.
Sunlight is one thing that is usually considered in vegetable garden design. Most vegetables require full sunlight for a good part of the day, so it is usually a good idea to lay a garden out in an area that does not get too much shade. When planting long raised beds, it can also be a good idea to lay them out from north to south. This can prevent tall plants from casting shade on neighboring vegetables, since there is usually some amount of walkway space left between the beds.
Another factor that is often taken into account in vegetable garden design is drainage. If the soil in an area is poorly drained, many plants will fail to thrive. This can be solved by digging the garden bed up, laying down sand and gravel, and then filling it back in. A simpler solution is to dig channels and fill those with sand and gravel, rather than digging up the entire bed. Poor drainage is usually not as much of a problem with raised beds, though creating channels for water to move through is sometimes still necessary.
Laying out vegetables within a garden can also be an important design factor. Placing very tall plants at the north end of a garden can be a good idea to prevent them from shading out neighbors. Another thing that is often taken into consideration are compatible plants, since placing some plants near each other can discourage pests. The reverse of this is also true, since planting too many similar types of plants all together can draw in pests and ruin the crop.
Vegetables.

Cucumbers often grow well on a trellis.