How do I get Garden Design Ideas? (with pictures)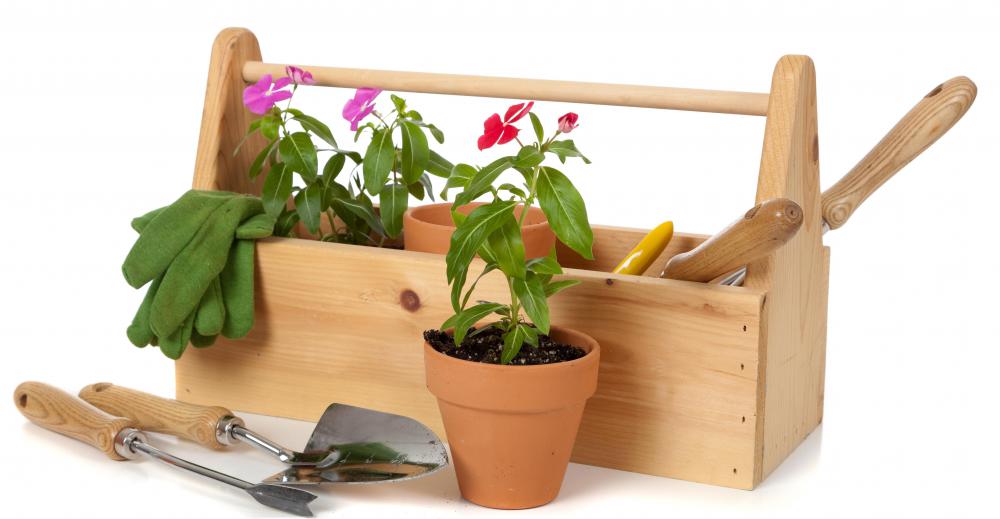 Getting garden design ideas can often be done both locally and through online research. For example, landscaping company websites often include photos and information about garden design. Your local plant nursery may offer courses or have experts who will discuss design possibilities for your garden with you. You should also take a good look at your outside space to see what type of garden design ideas this may inspire.
Brainstorm some possible ideas for your garden by picturing different types of plants, flowers and trees in the space. You're going to have to actually choose those that will work best in your climate and soil as well as with the amount of sun your garden gets. For example, some species only do well in full sun for most of the day, while others can tolerate some shade. While brainstorming just to get garden design ideas you may like for your yard, you can just think of color, shape and size. Don't limit what you may picture for your yard at this point because something you like that might not end up working, like a fish pond in a fenced corner, may still inspire you to consider other water features that will be a good fit.
Both by viewing your yard space and researching garden images online, it's often possible to start getting good planning ideas. You can consider which flower colors and heights would look best with your exterior house color as well as the overall feel you want to create in your garden. For instance, if you want a romantic look with wrought iron patio furniture and soft lighting on your porch, flowers in deep reds, purples or soft pinks may work best. If instead, you'd prefer garden design ideas that are cheery and perhaps even whimsical, bright yellow, red and orange flowers may add the vividness you want.
Consider all of the possible options for your yard to create the garden look you love best. Take a list of your ideas with you to experts at a local nursery so you'll understand which types of trees, plants and flowers will grow best in your yard or in containers. When considering garden design ideas, remember to create pathways in your yard that make sense, such as a clear walkway from the back stairs to the garage. Attractive stepping stones that fit in with your garden style or theme are a great way to allow access for watering and plant care to save trampling on flower beds.
Gardening supplies.

Local nurseries may offer garden design classes.