What are Stretch Chair Covers?
Also known as stretch chair slipcovers, stretch chair covers are slipcovers that are designed to stretch and conform to the shape of the chair, providing a snug fit. The nature of the material used in these types of slipcovers normally includes some sort of non-slip backing that allows the cover to remain in place once it is positioned. Unlike free standing chair covers, stretch chair covers normally include some type of elastic banding in the design, allowing the material around the hems and edges to grip the corners and underside of the chair, an element that only helps to aid in keeping the material in place.
Stretch chair covers offer a number of benefits. Using stretch slipcovers is often much less expensive than reupholstering a favorite chair that has undergone a great deal of wear and tear overtime. The design of the chair cover makes it simple to arrange on the chair, and the non-slip design means the fabric will require little adjustment after use in comparison to other types of chair covers. In a matter of minutes, the old chair can look new while still providing the same level of comfort.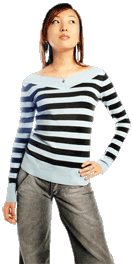 Since the covers are often inexpensive, it is also possible to purchase several in different colors or prints. This approach is helpful when there is a desire to change the look of the room from one season to another. By rotating the use of the covers on a couple of chairs in the space, the room always looks fresh and new without having to change anything but the covers and possibly a couple of throw pillows.
Caring for stretch chair covers is also a simple task. Most designs are constructed with stretchy material that is machine washable. Should the cover be stained or collect some type of ground-in dirt, simply remove it from the chair and use the wash cycle recommended by the manufacturer. Once the cover is dry, slip it back on the chair and the chair will look clean and fresh once more.
Purchasing stretch chair covers is a simple task. Most discount retail stores will have covers in stock that are suitable for living room chairs, typically in a range of basic colors. Decorating boutiques will usually have specialty designs such as stretch dining chair covers that use different types of materials offering a wider range of textures, patterns, and prints. The covers can also be purchased online with relative ease. While designer covers are more expensive than the basic models carried by most discount retailers, they are still cheaper than reupholstering in most cases, and provide a greater degree or versatility in changing the look of a room.
AS FEATURED ON:
AS FEATURED ON:






Woman with hand on her hip