How do I Choose the Best Lounge Chair Covers?
Lounge chairs are a fixture in many outdoor living spaces. Due to their location, these comforts are subject to wear and tear. Perhaps the best remedy for this problem is the purchase of a lounge chair cover. Many factors should be considered in buying lounge chair covers, including durability, convenience, and appearance.
A lounge chair — or lounger — is an elongated chair with short legs and a seat arranged in a reclining position. Many individuals place lounge chairs outside as part of an outdoor furniture set. They allow individuals to lie comfortably outside in the same manner that a recliner couch or chair allows inside. Chair owners may choose to supplement the chair with a lounge chair cover for both protection and aesthetic purposes.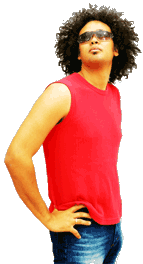 Natural outdoor elements like rain, snow, wind, or dirt may cause surface damage to a lounge chair. Therefore, effective lounge chair covers should be durable to shield the chair from these natural forces. Many experts recommend vinyl covers due to their strong synthetic fiber composition. Efficient patio furniture covers should also offer protection from the sun and rain via ultraviolet resistance and a waterproofed surface.
Ease of use is another important facet of choosing any patio furniture covers. One should first ensure that lounger covers are the right size for chairs, as measurements may vary somewhat among different brands. In addition, a dependable purchase should simply slip over the lounge chair. Such a convenience allows one to quickly locate and utilize lounge chair covers in emergency situations such as a sudden rain storm. These types of covers often have straps made of Velcro® to secure the covers from wind gusts.
The appearance of lounge chair covers may be an additional consideration for many individuals. One may wish for the furniture and the cover to complement each other, so purchasing patio lounge chair covers similar to the color of the patio furniture set may be desirable. Prospective buyers should also consider darker colors, as wearing, staining, and discoloration are not as noticeable as when white or brighter shades are used. Various companies may also offer covers with aesthetic enhancements like personalized embroidery. Crafty individuals may even choose to create their own lounge chair covers with plastic or other similar material.
As with any significant purchase, reliability and value are chief among buyer concerns. A prospective purchaser should research brands that offer patio furniture and accessories, particularly if they specialize in such products. Many websites post consumer user reviews, and some websites also rank consumer products through expert analysis. Thus, a reputable brand will be more likely to boast consistently positive reviews on its products. Price comparisons between competing brands can also help a consumer gauge product value.
AS FEATURED ON:
AS FEATURED ON:






Man with hands on his hips