What are Some Vegan Baking Tricks?
Vegan baking might seem like a challenge when you think about all of the animal products in many baked goods, but it's actually quite easy. There are a number of vegan baking tricks which can be used to adapt recipes for vegans, and you can also take advantage of a plethora of recipes designed specifically for people on a vegan diet. Many vegan baked goods are indistinguishable from their more normal counterparts, and some are actually quite delicious and very unique.
Before discussing vegan baking tricks, it may help to clarify what a vegan is. A vegan is someone who chooses not to eat any animal products, including eggs, dairy, and meat. Many vegans also avoid honey, because it is extracted from bees. Very serious vegans may avoid foods which are refined or filtered with the use of animal products; sugar, for example, is often refined with the use of animal bones, and charcoal filtered beverages like vodka may be filtered with bone charcoal.
Because different vegans have different personal boundaries, a vegan may ask you about the ingredients in a baked good or meal. You should not be offended; the vegan may be checking for something that he or she is allergic to or tries to avoid, such as flour or nuts. If you produce something particularly outstanding, take a recipe request as a compliment.
Many baked goods call for dairy products like milk, buttermilk, and butter. One of the most common vegan baking tricks is using milks of plant origin to replace milk and buttermilk. Soymilk, rice milk, and almond milk are all available in many markets, and they can be used to replace the milk in a recipe. For buttermilk, you can try using a vegan yogurt to achieve a tangy texture. Butter can be replaced with a trans-fat free margarine, or you use a mixture of margarine and applesauce, banana, or pumpkin puree. Don't cut the margarine entirely, as some fat is needed in baked goods to keep the flavors balanced.
Eggs are trickier to replace, even with time-tested vegan baking tricks. In addition to providing moisture and binding foods together, eggs also provide loft and volume. Some vegan baked goods taste very heavy because they lack eggs. Applesauce and other vegetable purees can be used to give food some extra moisture and loft, but they won't make cakes rise and cookies fluff up. This might not be an issue with dense quick breads and muffins, so feel free to experiment with things like mashed bananas, roasted pumpkin, and applesauce; one quarter cup equals one egg.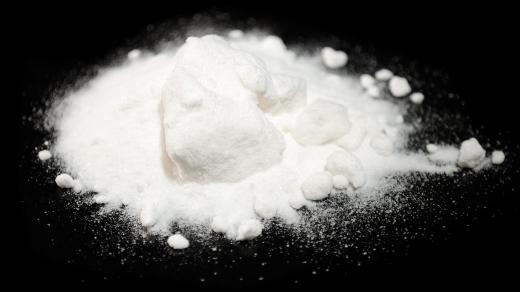 There are two well known vegan baking tricks for replacing eggs. The first is a commercial egg replacer. When purchasing egg replacers, be aware that some companies include eggs in their egg replacers, since the products are intended to reduce cholesterol. Seek out a product which is clearly labeled as vegan safe. You can also use a baking trick which dates back to the First World War, when eggs were scarce in many parts of the world. Blend one teaspoon of baking soda into the dry ingredients, and add one teaspoon of vinegar to the wet ingredients. The chemical reaction will fluff up the food, but be sure to get it into the oven right away, before it starts to collapse.
Flax seeds can also work as an egg replacement in earthy, whole grain recipes like muffins. Grind one tablespoon of flax seeds in three tablespoons of water, and use like an egg. For cakier sweets, try one quarter cup silken tofu, which will provide moisture and some loft.
If you're cooking for a vegan who doesn't eat refined sugar, try using some natural alternatives to sugar, like stevia or agave nectar, or experiment with fruit sweeteners. Remember that vegans almost always appreciate the effort and caring reflected in attempts at vegan baked goods, even if they don't always turn out perfectly.
AS FEATURED ON:
AS FEATURED ON:






By: Win Nondakowit

Soymilk, which can be used to replace milk in a recipe.

By: Nikolai Sorokin

Bananas can be used to substitute eggs.

By: rimglow

Applesauce can be used as a substitute for eggs in some recipes.

By: Vidady

Baking soda can be used along with vinegar as an egg replacement.

By: spline_x

Flax seeds can replace eggs in some recipes.

By: cook_inspire

Ginger is vegan-friendly and gives baked goods a nice, spicy flavor.