How do I Workout in the Park? (with pictures)
Working out in the park can be a great way to get in shape and even meet new people. It is easy to workout in the park; simply plan your exercise schedule ahead of time and select a favorite local park to visit. There are many different ways to workout in the park, and the best part is that most of it is completely free.
One of the best ways to workout in the park is to walk or jog. Many parks have jogging or cycling trails for people to use, and these are much safer than running on the street. If these trails are paved, it may even be possible to rollerblade. You may jog or walk on the trail independently and listen to music, or jog with a friend. Some parks also have hiking trails, which can be great exercise as well.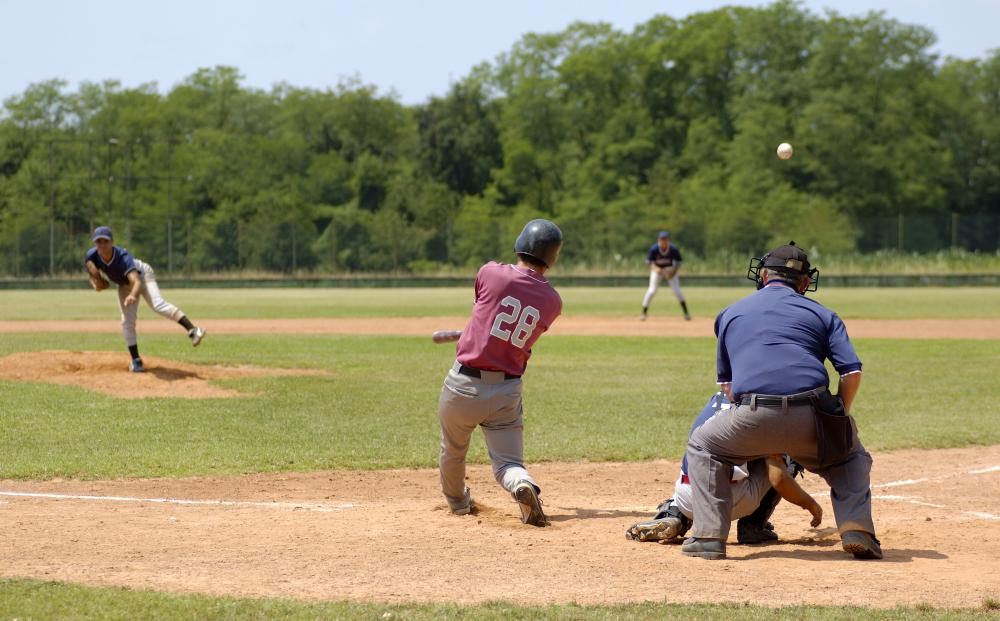 Another way to workout in the park is to play sports. Many parks have tennis or basketball courts that are free to use, and you will only need to bring your own gear. These sports are great workouts because they develop aerobic endurance and coordination, and it can be fun to play with other people.
If you are interested in joining a local team that practices in the park, look for information in your area regarding football or baseball teams. Many towns and cities form teams to play these games and compete against each other, and it can be a great way to workout in the park. If you would rather not join a team sport, there are other ways to exercise in the park as well.
Some people choose to workout in the park by practicing things such as yoga, Pilates, Tai Chi, or other stretching exercises. Even though these exercises may be practiced inside, spending some time outside in the park in pleasant weather can be nice. Jumping rope is another great way to exercise in the park, or even taking your dog for a walk.
Working out in a local park can be a great way to get in shape and enjoy the outdoors for free. It is a good idea to get some exercise every day, approximately 30 minutes or more, and this can easily be accomplished by getting active. All you will need for this minimalist workout is a good, supportive pair of sneakers and some comfortable clothes to wear; keep in mind that it is important to always wear sunscreen if you will be spending time outside.
Joggers can stop and use any fallen trees or boulders they encounter on their run to do push ups.

A park might host a baseball league in summer.