How do I Strengthen a Teaching Resume?
Your teaching resume can be strengthened in several different ways. As with any resume, you should keep in mind your purpose and goals when writing the resume. Teaching covers a broad range of positions; things such as grade level, public or private school, special needs, special programs and desired school district all play a part in what should appear on your teaching resume. To strengthen your teaching resume, you should keep it professional; focus on all of your teaching experience, even if it was unpaid; include specifics about your qualifications and affiliations within your desired field; and continue to build your skills and training within your desired field.
Professional-looking resumes are very important, especially in the teaching field. You want your prospective employer to take you seriously as a teacher and have confidence in the fact that you can teach others. Making your resume stand out is very important, and you can do so in a professional manner. Try using an off-color paper, such as beige or light blue, but keep the color understated and neutral instead of choosing bright or fluorescent paper. Use a classic font such as Times New Roman and keep it at 10-12 points in size instead of using large or childish fonts.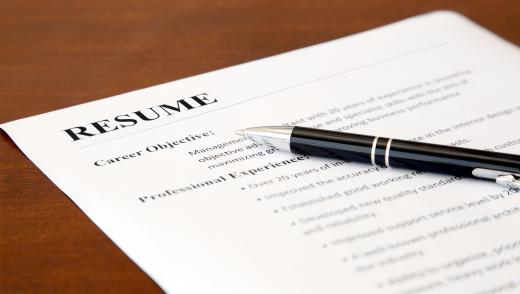 When compiling your teaching resume, be sure to include all of your teaching experience. Teaching experience does not have to be paid teaching experience. It can include teaching classes at a church, volunteering at after-school programs or a tutoring center and any student teaching experience you have had. Showcasing your ability to teach in different situations will be an asset on your resume. The experience is worth as much as your education in many employers' eyes.
Including any membership in teaching organizations and your specific career goals are other ways to strengthen your teaching resume and help it stand out. When a prospective employer looks at your resume, you want him or her to see exactly what your professional affiliations are and what you are working toward in your career. This eliminates guesswork and lets the employer know what positions you would prefer.
Continuing education is very important in many fields, including teaching. A great way to strengthen your teaching resume is to include all of the continuing education and teaching workshops in which you have participated. Teaching methods are always evolving, and your prospective employer will appreciate the fact that you have taken the initiative to stay on top of the newest methods and information.
AS FEATURED ON:
AS FEATURED ON:






By: NAN

A resume should include detailed information about your educational and employment background.

By: michaeljung

Language teachers should mention certification on their resumes that proves their fluency in the language that they intend to teach.

By: Cheryl Casey

Volunteering at after-school programs or a tutoring center are great activities to strengthen a teaching resume.