Making baby food is beneficial for both your pocketbook, and your baby's health. Although it does take some additional planning, a few extra kitchen gadgets and some freezer space, it is not as difficult to make baby food as you would think. You can make a few simple meals to supplement store bought baby food, or make baby food as your baby's complete diet. Making your own baby food allows you to control what is going into your baby's meal, from start to finish. You can choose to buy regular or organic items from your produce section at your grocery store, or use fruits and veggies from your garden or local farmer's market.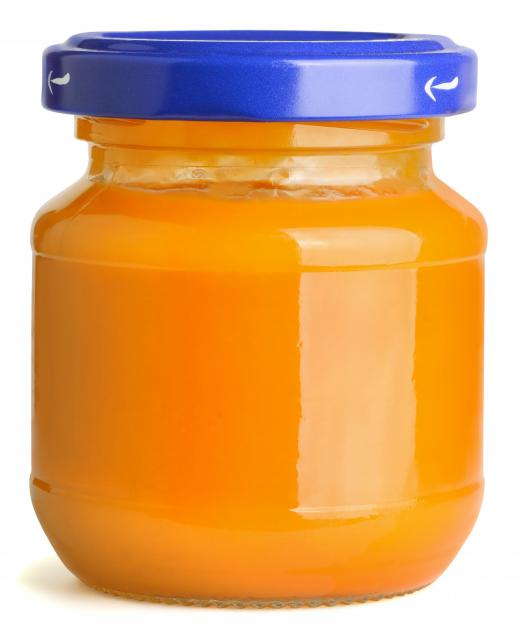 Doctors usually recommend starting your infant on solids at four to six months of age. Most will encourage you to wait until closer to six months in order to prevent the development of food allergies, and to ensure that your child will be developmentally ready to make the transition from formula and/or breast milk to solid baby food.
Of course, baby food is not really solid, but rather a pureed or mashed up version of adult food. Good first foods to use for making baby food include banana, avocado, rice cereal and sweet potatoes. After introducing these first foods, yogurt, apricots, peaches, pears, plums and prunes are also good to start your baby on. After about seven months, you can add peaches, carrots, peas, green beans, summer squash and potatoes. After a year, you can serve your infant cow's milk, citrus, egg whites, tomatoes, honey and berries. Remember to implement the five to seven day rule of testing one new food at a time so that you can observe any food allergies as they develop. When introducing your baby to solids, consult with your pediatrician about foods they'd recommend and approve.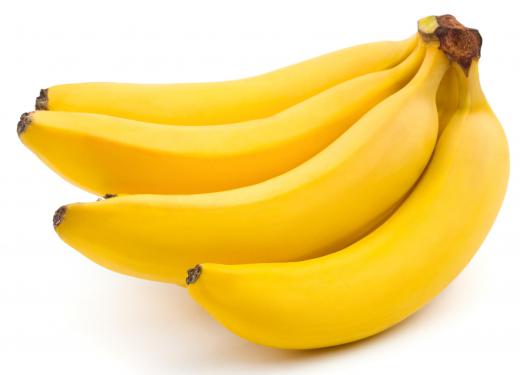 You won't need fancy kitchen appliances to make baby food on your own. You can use a simple food mill to puree foods, in addition to a strainer. A blender can help you get a really fine puree, and a food processor helps with larger quantities. A good old fashioned fork can get foods mashed just as well as any other fancier implement. For storage, ice cube trays make perfectly measured portions that you can remove and freeze in plastic baggies. You can also use simple throw away plastic containers that can be heated in the microwave, or any other storage containers you have around the kitchen.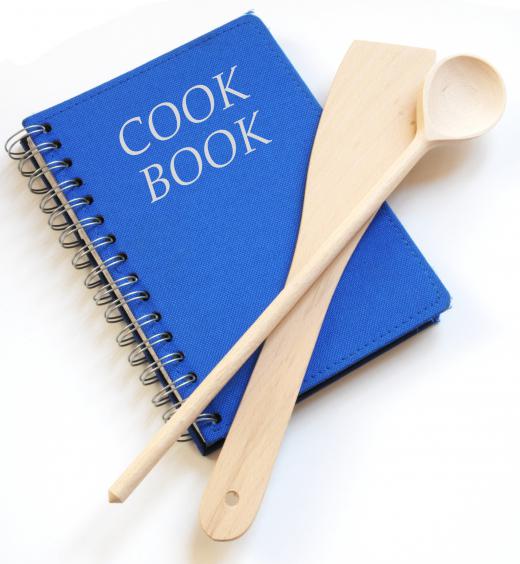 For beginners, consistency is everything. When you make baby food for an infant, keep in mind their developmental stage. Beginners should have food that is finely pureed, which should literally pour off of a spoon. After a couple months, you can make the puree thicker, but still lump-free. After eight months, you can begin to introduce softer chunks of food that a baby's toothless gums can mash easily.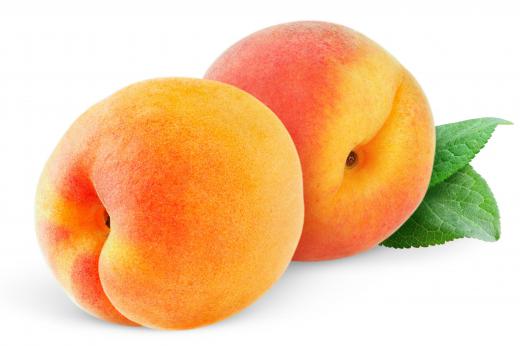 Most first baby foods can be steamed, microwaved or baked to prep for pureeing. Of course, each food will have different requirements for prepping and cooking, so find good instructions before you make baby food. Once you've cooked the food, puree it using your food mill, blender or food processor. Add water to the puree to thin as needed.
If you plan to make baby food on a regular basis, and would like to experiment with making all your baby's food, including teether biscuits and cereal, invest in a good baby food cookbook. More than likely, your baby will end up healthier, and less finicky if you provide a tasty and diverse homemade diet from the very start.


Prunes are good for young babies.

By: Coprid

Whenever possible, the fruits and vegetables in baby food should be organically grown.

By: Nikolai Sorokin

Bananas can be mashed to make baby food.

By: Vivian Seefeld

A good baby food cookbook can be useful for people who want to make baby food on a regular basis.

By: Anna Kucherova

Peaches are a good food for babies.

By: sevenk

Babies can eat mashed peas after about seven months.

By: Richard Villalon

Mashed avocados make for a good first-food.

By: Lana Langlois

Mashed pears makes a good early food for babies.

By: creative soul

Yogurt can be added to a baby's diet in time.

By: WavebreakmediaMicro

The ingredients for organic baby food may be found at a local farmer's market.

By: Malyshchyts Viktar

Apricots are a good second solid food for babies.

By: Kerioak

A food processor may be used to make baby food.

By: rgbdigital.co.uk

A kitchen blender is used to make homemade baby food.

By: adisa

A person can buy regular or organic foods from the produce section of a grocery store.

By: contrastwerkstatt

Baby food made with organic fruits and vegetables may provide more vitamins and minerals.

By: radomir54

Plums are a good second food for babies.